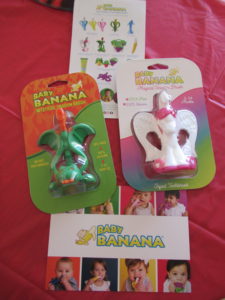 Have you heard of Baby Banana? I wish I would have known about Baby Banana when I had my little guy. Do to huge sensory issues brushing his teeth has become quite a chore every morning. I truly believe if I would have known about these it would have made a huge difference in getting him ready for a big boy brush.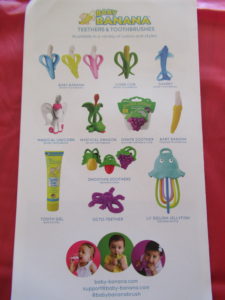 Baby Banana are infant tooth brushes with 100% silicone and BPA free. They are even making them in two of the cutest designs now. A magical Unicorn and a Mystical Dragon. There are for little ones 2-24 month of age. The tips of them are also the Silicone so they will gently massage your little one's teeth and gums.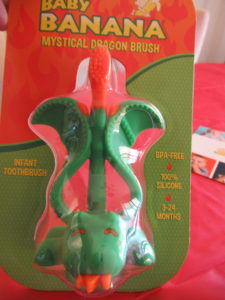 They are dishwasher safe and are you ready for this? You can freeze them when their little teeth start coming in toss one in the freezer and let them gum away at it to soothe their little mouths. They have a range of products you are going to love. If you want to check in with your dentist first to see how these can benefit the teeth of your little ones, then make an appointment and go through the various ways in which they can be helpful. If you are in the New Jersey area and haven't registered your baby with a dentist yet, you might want to check out the Best Dentist Denville NJ searches and see which would be the best one to go for. The health of your child is from top to bottom, and you must be aware of any changes happening, especially if they are unable to communicate it just yet. That is why keeping up to date with doctors and dentists will make sure your baby is covered in all eventualities, catching anything that seems wrong from the get-go.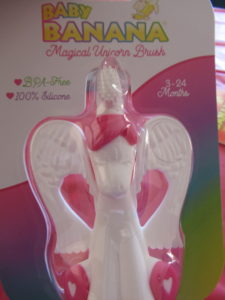 Want even better news one Lucky U.S Winner will get their very own set to try out at home. Good Luck All .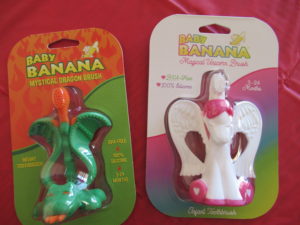 We got these Baby Banana free in exchange for an honest review