We got the movie Awake free in exchange for a post.  All opinions are my own.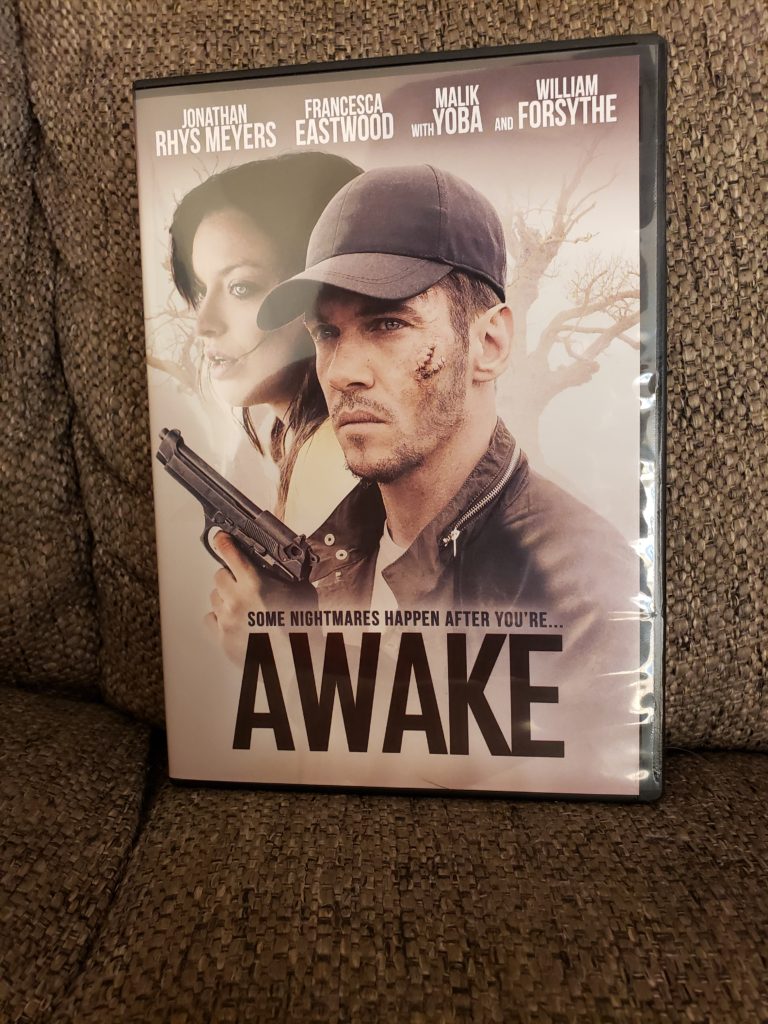 So, we start Awake off with a bang a missing girl, a body and a mom crying for her daughter.  Then we just a little ahead with a car accident and a detective.
When this man they call John wakes up from the accident he has no memory.  He is trying to figure out who he is while the cops are pulling out the car that crashed, and find the girls body in her trunk.  He has no idea what is going on. While he is trying to remember the FBI, agent comes in to question him.
When the detective comes to arrest him, he escapes and takes a nurse hostage. This is where the story gets good.  With the help from a new friend he sets off to see is he guilt? is he innocent? Why was he driving the car?  So many questions all while running from the FBI.
AWAKE SYNOPSIS
On a quiet evening, a shabby beige sedan speeds down a country highway. Dust and gravel fly through the air when suddenly the car slides out of control into a ravine. Later a man wakes up in a hospital bed with no recollection of who he is or how he got there. His nurse Diana (Francesca Eastwood) is unable to find any identification and refers to him as John Doe (Jonathan Rhys Meyers). The police barge into the hospital, accusing John of being a serial killer responsible for the murder of several young women in the area. As the sergeant ushers John into a private room for questioning, he manages to escape with the help of Diana, who is convinced of his innocence. The fugitives then set off for the last crime scene in search of clues and answers to clear John's name but the benevolent nurse will soon uncover the shocking truth behind the amnesiac's identity and the web of deceit that will lead him to a final fight for his survival.
Awake DVD
Type: DVD
Number of discs: 1
Running Time: 92 minutes
Genre: Suspense, Thriller
Aspect Ratio: 16×9 1.85 (Letterbox)
Audio: English 5.1 Dolby Digital
Awake Blu-ray
Type:  Blu-Ray™
Number of discs: 1
Running Time: 92 minutes
Genre: Suspense, Thriller
Aspect Ratio: 16×9 1.85 (Letterbox)
Audio: English 5.1 DTS-HD MA
This post contains affiliate links