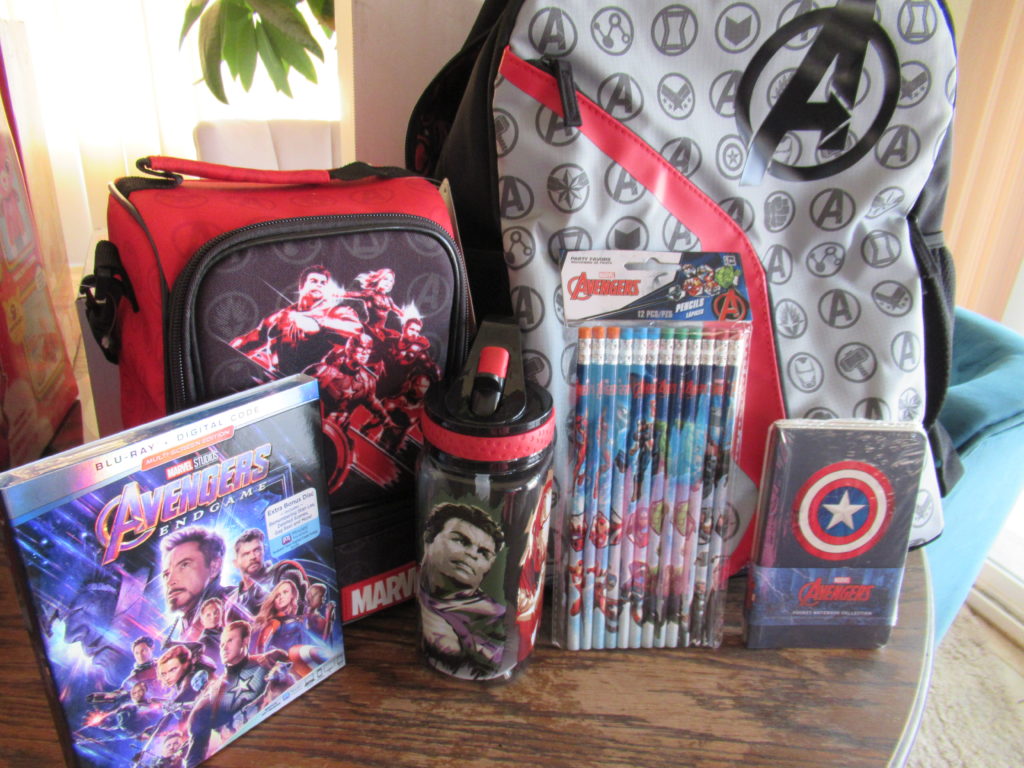 OMG its already back to school time and we are celebrating with The Avengers Endgame.  They sent us this fantastic box for little guy and he was so excited.  He has refused to use anything but his Captain America Shield back pack since kindergarten.  Now he has a whole new back pack, Lunch Box and all the other accessories he needed for his first day of school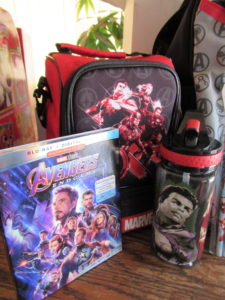 If you have not seen Avengers Endgame yet then run out on the 13th and make sure to buy your copy you will not be disappointed.  Well you might be a little, but not by the movie or acting.  The movie will bring you on an emotional rollercoaster from the very first minute all the way till the last minute.  We get to find out who comes back.  Who lives, who dies, and who comes into their powers to be the very best.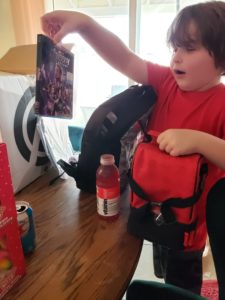 Marvel Cinematic Universe characters restored to the universe in "Avengers: Endgame" include Benedict Cumberbatch as Doctor Strange, Chadwick Boseman as Black Panther, Tom Holland as Spider-Man, Zoe Saldana as Gamora, Evangeline Lilly as The Wasp, Elizabeth Olsen as Scarlet Witch, Anthony Mackie as Falcon, Sebastian Stan as Winter Soldier, Tom Hiddleston as Loki, Pom Klementieff as Mantis, Dave Bautista as Drax, Letitia Wright as Shuri, Angela Bassett as Ramonda, Michael Douglas as Hank Pym, Michelle Pfeiffer as Janet Van Dyne, Cobie Smulders as Maria Hill, Winston Duke as M'Baku, Linda Cardellini as Laura Barton, and Vin Diesel as Groot with Chris Pratt as Star-Lord and Samuel L. Jackson as Nick Fury. Reprising their roles, Rene Russo returns as Frigga, John Slattery as Howard Stark, Tilda Swinton as The Ancient One, Hayley Atwell as Peggy Carter, Natalie Portman as Jane Foster, Marisa Tomei as Aunt May, Taika Waititi as Korg, William Hurt as Secretary of State Thaddeus Ross and Robert Redford as Alexander Pierce.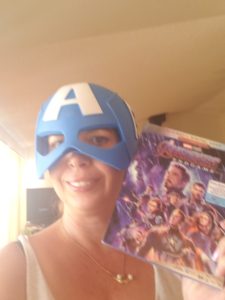 We loved the movie and love the back to school gear.  Thank you again you made my sons school year.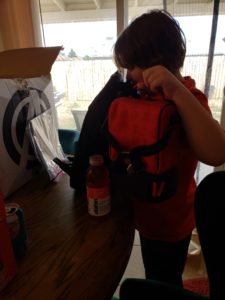 We got this as a gift.  And we LOVE it