Warning Have The Tissues Ready.  Thank you so much for such a great box the babies loved it.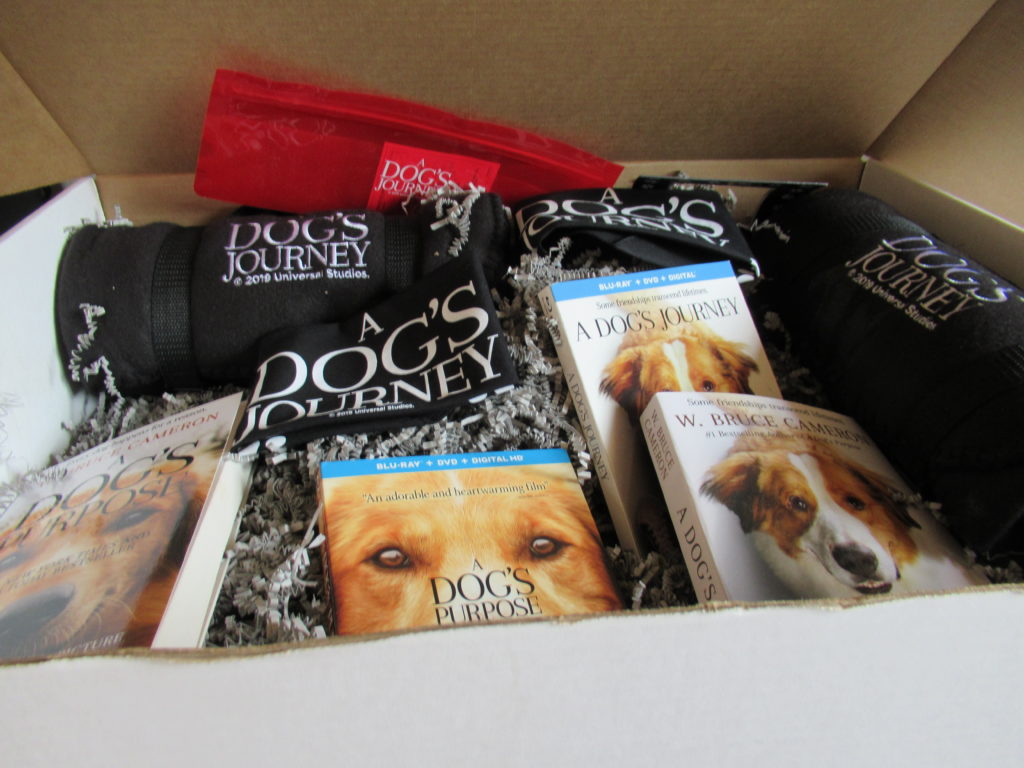 As you all know my dogs are my babies, I love them and protect them like they are my children.  I had never seen either of these movies and I can honestly say now that I have my heart is filled.  Of course, parts were just heart breaking.  If you say parts were not then you are truly not a dog lover.  Even though some were heart breaking a lot more of it was exactly what I needed to fill my heart.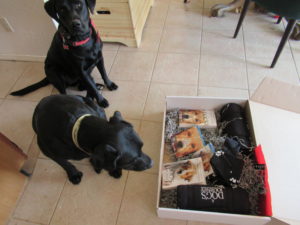 I would like to say a huge thank you to W. Bruce Cameron for such beautiful stories.  I have truly been feeling this way for years its nice to know its not just me.  You truly write inspiring books/screen plays.
My little story.  I got my first baby girl when I was only 6, she was the light of my life and went everywhere with me.  Fluffy was and always will be my best friend in life.  I lost here 16 years later when I was in college and thought I would never get over her.  Many dog friends later my friends dog had puppies.  My son got the pick of the littler for his service dog and the stars started to align.  Not only at 1 week old did him and his new girl pick each other at the same time (not even open eyes yet she scooted to him and they have been attached at the hip ever since).  Her birthday was the same as fluffy's birthday.  The only one out of the 5 puppies born to be born on that day.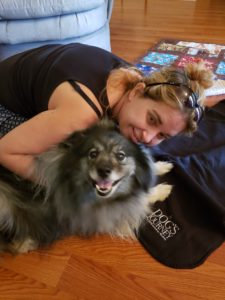 A Dogs Purpose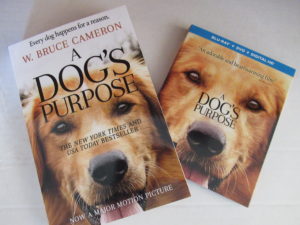 I am a true believer that the dog picked their human.  They know when they meet the human, they are here to take care of.
When we see our new friend pick his human I was about in tears.  This movie had me crying my eyes out.  This little puppy we get to know as Bailey spends his life with Ethan finally finding a home, but when he gets to old the tears start flying again.  As the movie goes on, we see a few other lives he has.  As each bring him a different life and a different purpose, he still remembers one of his first.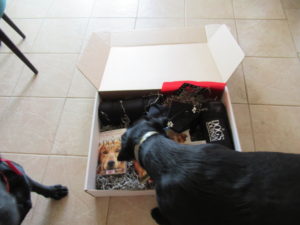 A Dogs Journey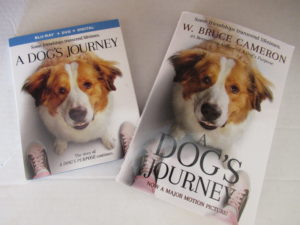 We start the movie off and Bailey is back with Ethan. Yet there is a new addition a little girl named CJ.  Who needs to be protected, she is a curious little girl who gets into quite a bit of trouble.   After Bailey passes on, he vows to come back for his new purpose.  It is now to protect CJ for Ethan. Bailey takes his job very seriously.
#ADogsJourney
Make sure to watch them both they are awesome movies that me and the puppies loved.  I am so happy I had them with me to cuddle in the sad parts.