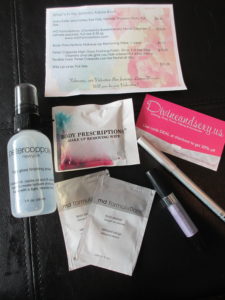 I love finding great new beauty products.  If I was rich I might go out and buy everything in the world and try it, but at last I am not.  So, if I want to find great products Adore Box is the way to go.  For one low price, every month they send not only samples, but also full size products.  For less than the price of one of the products in this box I get to try them all.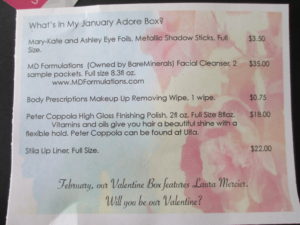 I got a lot of goodies in this month's box.  The Mary-Kate and Ashley Metallic shadow stick was a fantastic color.  It had a rich color that was not too bright, so I won't look like a clown lol.  The Stila lip liner was a rusty color which goes great with a ton of different lipsticks.  Everything in the box was fantastic. I also got Body Prescriptions make up remover wipe to try, Peter Coppola High Gloss Finish, and MD Formulations facial cleaner to try.  I love that you can get all this for as little as $15 a month.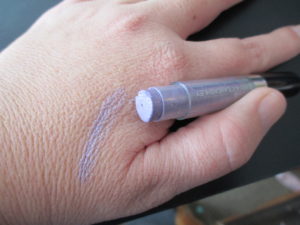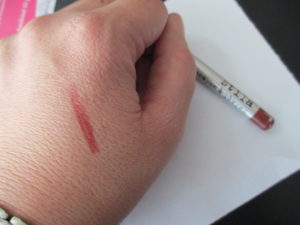 Adore box is a must on the Gifts for her for Valentines event.  Make sure to keep an eye on Feb 1st for our post of great gifts to get the woman in your life.  Don't forget to sign up before February's box when they will be featuring Laura Mercier.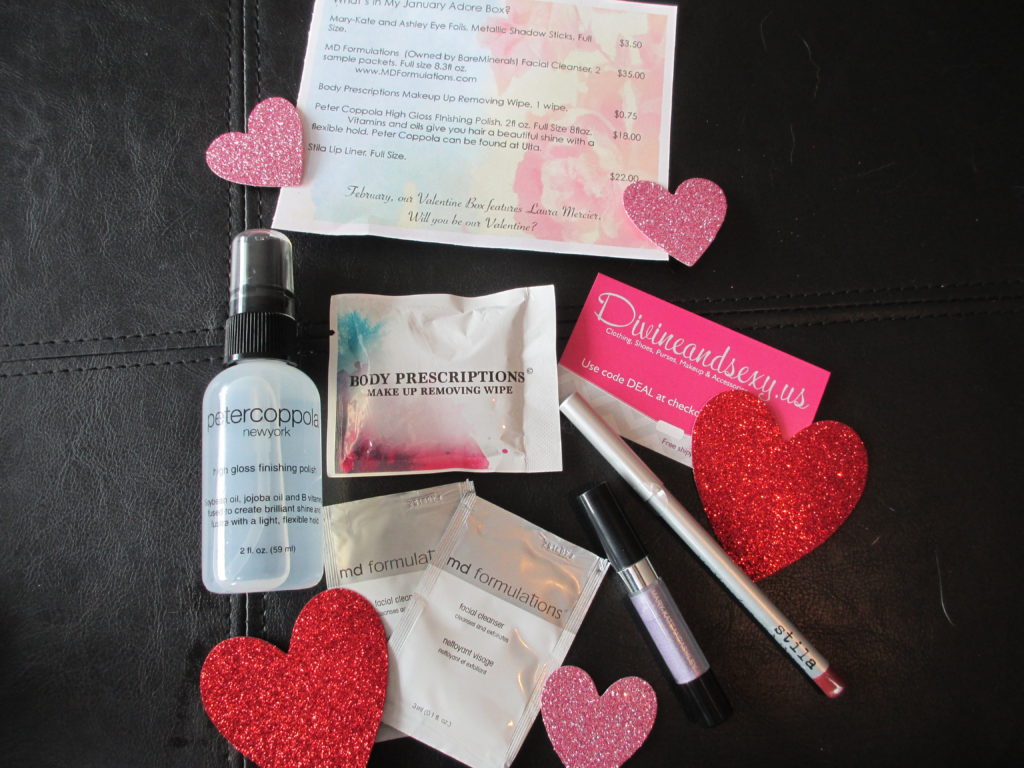 I got this free to try in exchange for an honest review