We got Ad Astra digital download free in exchange for an honest review all opinions are my own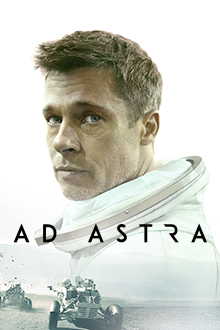 Now I have to say this movie moved a little slow for me.  It has some great action and a mystery to solve but there is a lot of talking in between.   If you love a movie that makes you think then this is the one for you.It has some big name actors like Brad Pitt and Tommy lee Jones.
Astronaut Roy McBride Heads into space to help solve the mystery of where is father has been for 30 years.  As he is heading to find out he finds a few other mystery's like what the space program do not want him to know about what happened to his father.  
Thirty years ago, Clifford McBride led a voyage into deep space, but the ship and crew were never heard from again. Now his son — a fearless astronaut — must embark on a daring mission to Neptune to uncover the truth about his missing father and a mysterious power surge that threatens the stability of the universe.