Thank you for the awesome movie to review.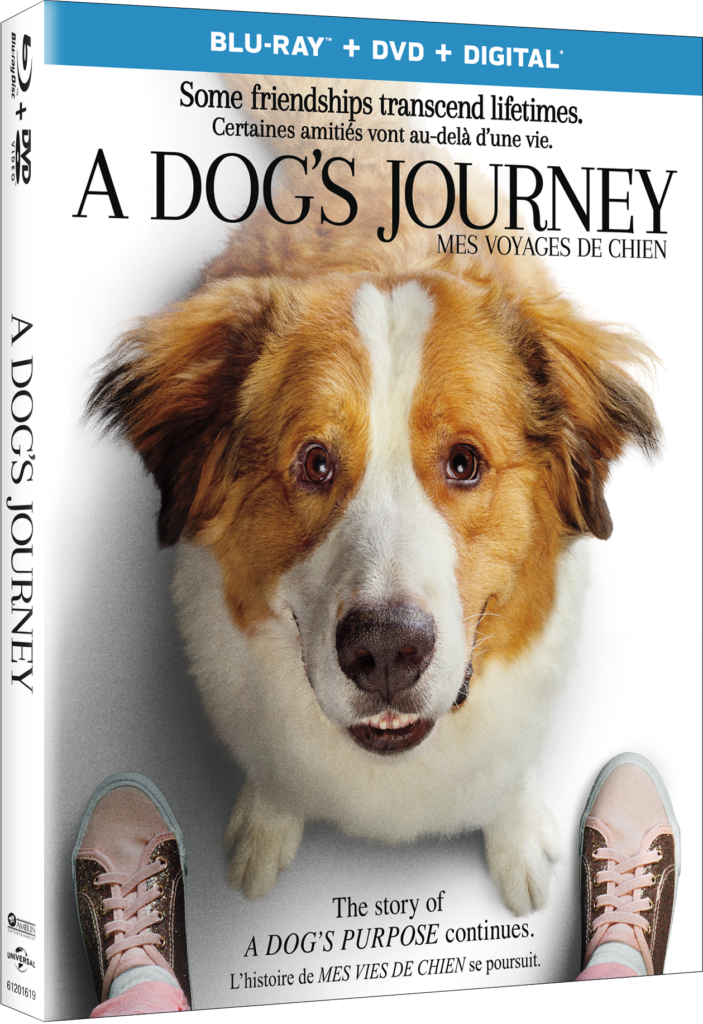 ON DIGITAL AUGUST 6, 2019
BLU-RAY, DVD AND ON DEMAND AUGUST 20, 2019
FROM UNIVERSAL PICTURES HOME ENTERTAINMENT
PACKED WITH BONUS CONTENT INCLUDING 
NINE DELETED AND EXTENDED SCENES, GAG REEL
AND FIVE FEATURETTES
A Dogs Journey starts off from A Dogs Purpose.  With these two movies I have been on an emotional roller-coaster for days.  They are the most heartwarming, sad and happy movies that I have honestly ever seen.  Every dog lover needs to go pick up the books and movies and start reading/watching.  If you have lost your best furry find it will give you a whole new look on the loss. And help you look a little closer at that one dog that seems to be drawn to you.  This is the story of one dog that comes back over and over again after dying to fulfill his purpose in life.
We start the movie off and Bailey is back with Ethan. Yet there is a new addition a little girl named CJ.  Who needs to be protected, she is a curious little girl who gets into quite a bit of trouble.   After Bailey passes on, he vows to come back for his new purpose.  It is now to protect CJ for Ethan. Bailey takes his job very seriously.
Now just like A dogs Purpose this is a heart wrenching movie.  I watch hundreds of movies a year my one rule for movies I watch is, Dogs cannot die.  Of course, this movie broke the rule, ran over the rule, put the rule back up and destroyed the rule.  Yet I have to say my heart and life is more fulfilled for watching A Dogs Journey and A Dogs Purpose.  Do Not Miss This One.
#ADogsJourney
I got this movie free in exchange for an honest review