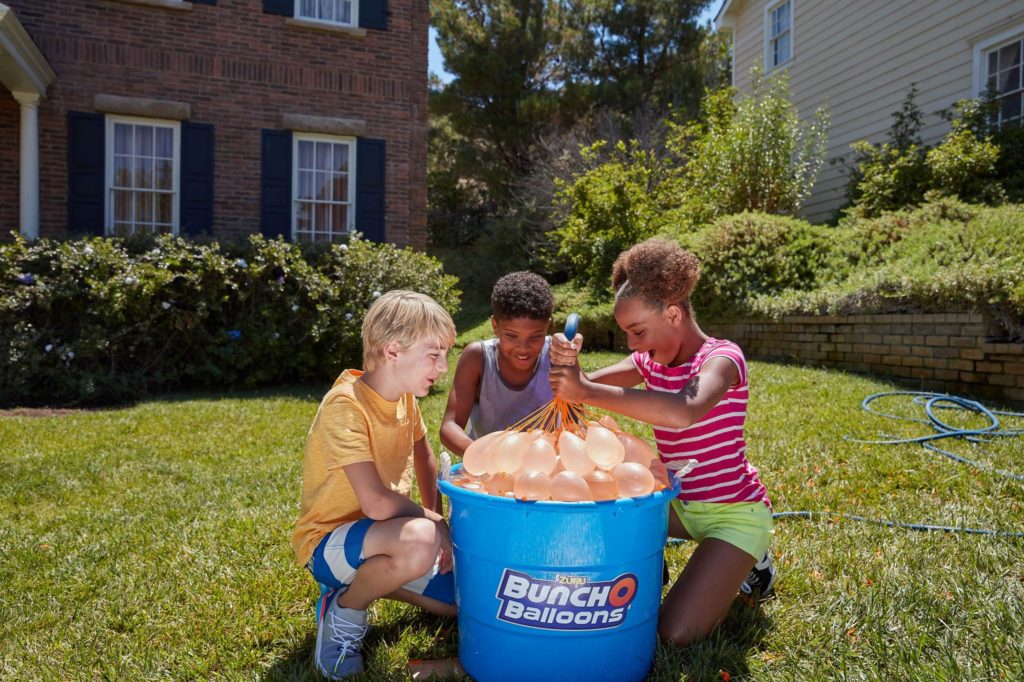 In honor of Earth Day's 50th anniversary – ZURU – one of the fastest-growing toy companies, destined to disrupt the status quo – announced on a 360-degree sustainability program for its top-selling ZURU Bunch O Balloons brand.
The award-winning company is firing on all cylinders by reinforcing its commitment to environmental social responsibility by reducing nearly 800 tons of single-use plastic in the supply chain, a sweeping transition from surprise plastic poly bags to sustainably sourced paper surprise bags, and much more! The program is one part of ZURU's 10-year sustainability program to rethink how they design new and existing products, reduce the usage of plastics in items while still delivering a top-quality experience and how they encourage recycling at all touchpoints.
"The Bunch O Balloons program showcases our all-in commitment to a full-circle approach to sustainability," said Anna Mowbray, ZURU's Chief Operating Officer.  "We are changing to 100% recycled plastic in our manufacturing, essentially giving it a new life, rather than seeing it end up in landfills and the ocean, as well as providing consumers easy opportunities to recycle after use."
ZURU's partnership with renowned recycling company TerraCycle which launched last September will continue, enabling consumers to ship at no cost Bunch O Balloons parts, balloon pieces and foil bag packaging. The program is currently offered in the United States, Canada, United Kingdom, Australia and New Zealand. 
The product's balloons remain made of natural latex rubber and biodegrade, which further delivers the 360-degree environmental measures: from consumption of recycled plastic to recycling and repurposing of used materials into new items.
ZURU is taking further steps across its brands to eliminate waste further. By the end of the year, the company is committed to transitioning an estimated 13 million plastic polybags to sustainably sourced paper surprise bags. The move, where applicable to maintain product quality,  will take place across its Rainbocorns™, 5 Surprise™, Smashers™ and the new Itty Bitty Prettys™ brands.