Most people don't think about washing the outside of their home that often. It seems like a big job and you might not think it's that important. However, it's one of the most important home maintenance jobs and it's worth putting the time in. These are some of the reasons why washing your home exterior is so important.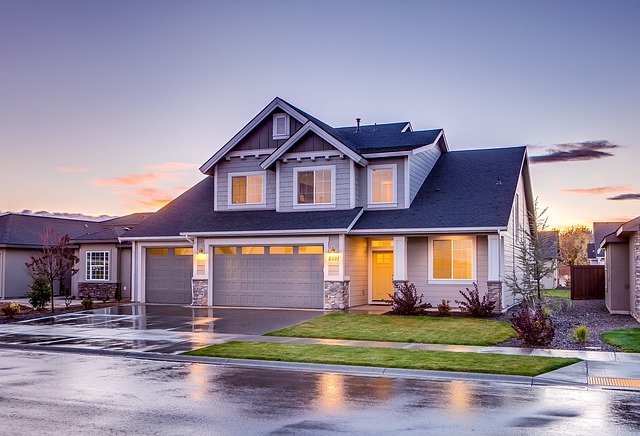 Image Source – Pixabay CCO License
It Creates A Great First Impression
When people see your home from the outside, they immediately make a judgment. If your home is covered in dirt and moss, it immediately looks run down and people have a bad impression right away. Whenever guests visit your home they will think it looks dirty and run down, and this perception carries over on the inside, meaning that people are not as comfortable in your home. 
This doesn't just affect your guests either, it affects you. When you arrive home after a long day of work, you want your house to feel welcoming. But it's tough to create a relaxing home atmosphere when the first thing you see is a dirty exterior. So, regular cleaning will make your home feel like a much more positive space. 
It Saves Money On Maintenance
If cleaning the house seems like too much hard work, you'll definitely want to avoid painting it. The thing is, flaking paint looks awful and it increases the chances of damp in the home because you don't have a protective layer. So, you will have to paint it (or pay somebody to paint it) eventually. But you can make the paint last a lot longer if you clean your home exterior properly. Moss and algae will degrade the paint and cause it to start flaking off, so you need to remove it before it does any damage. 
Cleaning your exterior helps to keep your windows in good condition too. Moss and algae can wear away the seals around the edges and cause lots of damage. However, regular cleaning of the exterior will preserve them so you don't need to replace them as often. 
It's Better For Your Health
When left unchecked, a lot of mold and mildew can grow on the home exterior and eventually make its way into the home. This poses a serious health risk for you and your family, so you need to take steps to tackle it. As soon as you spot any small spots of mold and mildew on the outside of your home, make sure that you wash it off straight away. 
How To Clean Your Home Exterior 
Knowing how to clean your home exterior safely is important. If you do it manually, you'll need to use a lot of harsh detergents that are bad for you and the environment. It's also a lot of hard work, so it's best to use a pressure washer. When using a pressure washer, work out how to adjust pressure washer unloader valve so you can manage the power and avoid stripping any paintwork off. It's best to start with a light pressure and gradually increase it until it cleans effectively. 
Ideally, you should wash your home exterior at least once a year. But if you notice problems like mold and mildew, start doing it more often. 
Washing the outside of your house might not be the most fun job in the world, but it's an important one, so don't neglect it.