Have you got an old kitchen on your hands? Maybe it's been over a decade since you last did some renovation work? And maybe you're getting sick and tired of looking at the same tired cupboards and countertops? Well we've got some good news for you! You can make some simple changes to your kitchen, which is in sore need of a facelift, and give it a chic updated look that's all the rage nowadays. Check out the ideas below for ways to get started.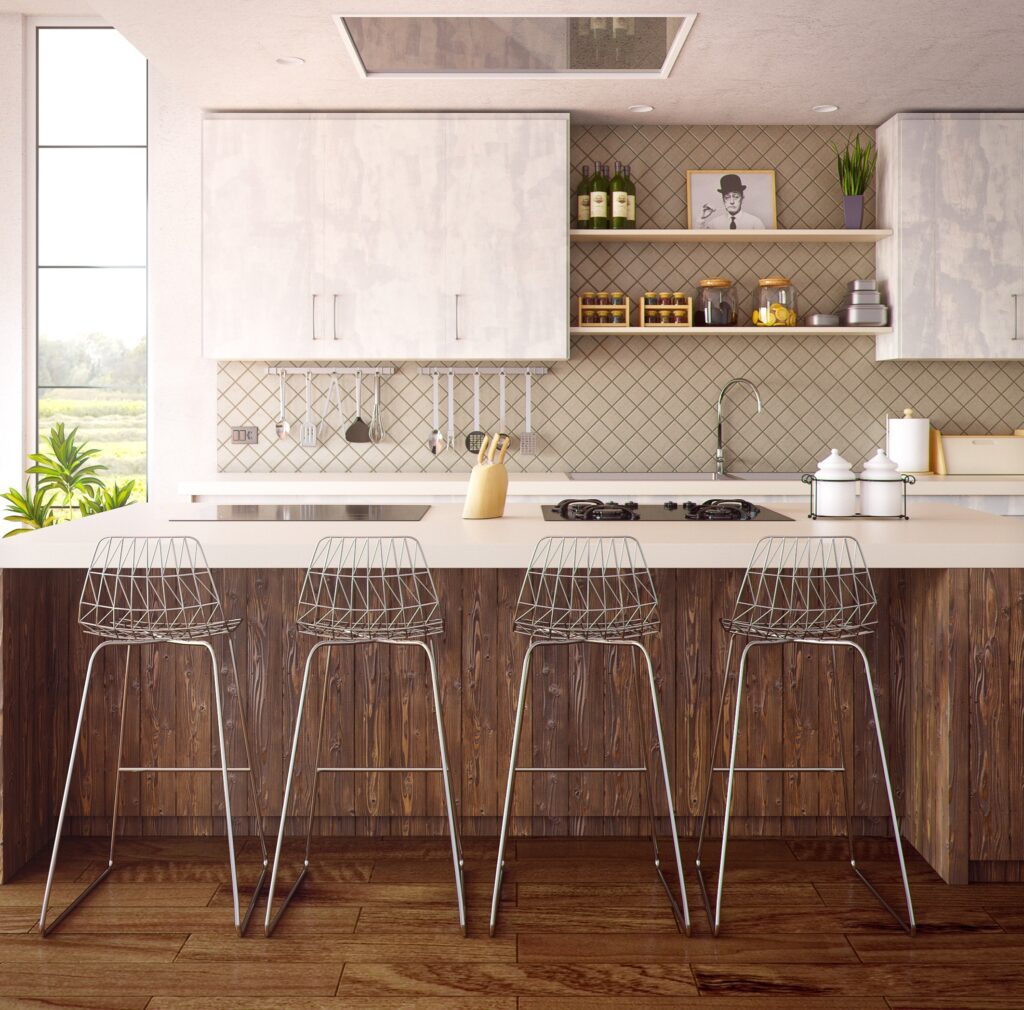 Switch Out Your Lighting
The way your kitchen is currently lit has a lot to do with the way you see it. Overhead lighting is great for illumination, but it doesn't look all that good and can even hurt your eyes. If you want to give your kitchen a more modern or artsy look, using standing and table lamps can make the room feel more intimate. This is also a great option for hosting dinner parties in the near future; you even just need to stick some candles around in a pinch! 
Lay a New Floor
Laying out a new floor is the most expensive option on this list, but if you're going to change the kitchen entirely as time goes on, why not start from the ground up and get the hard work out of the way? And you could even forego the other ideas here if you just change the floor entirely to something more modern. Companies like Texas Floors would usually recommend hardwood or laminate for the most impact here. Both easy to clean and aesthetically pleasing in one! 
Get Stick-on Countertops
If you don't have the budget to change the counters, because you spent all that money ripping up the floor, you can simply stick on new countertops without much fuss. It's a little trick many tenants have used over the years to make apartments feel more like their own home; if you can simply rub on a fresh marbled appearance you don't have to actually buy a whole new kitchen unit! You can find these adhesive sheets in most DIY stores or online, so it won't even be hard to find a look you like. 
Invest in New Appliances
An old dishwasher can be washed out and faded, and even be yellowing in certain areas. It's the same for washing machines and tumble dryers too – the older an appliance is, the worse it looks, and the worse it tends to run too. So if you really want to upgrade your kitchen to a more contemporary style, this is one of the best places to focus on. New appliances also have a lot more features to depend on, and they're usually wifi enabled, meaning you can control them from the comfort of the sofa in the living room! 
Updating your kitchen doesn't have to be hard or complicated. You can use simple ideas like those above to make the room feel brand new and unique to you.