I am always looking for new and great subscription boxes.  As we all know the best always sell out fast.  We have a great new one to bring you.  You can get in on the ground floor before everyone else.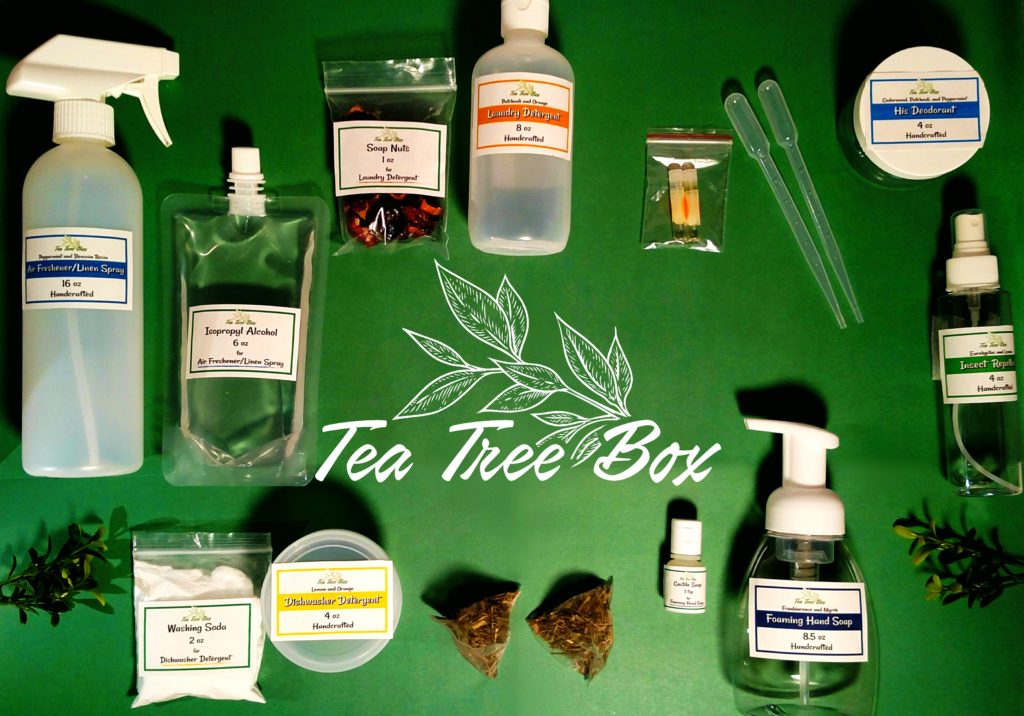 These upcoming monthly boxes bring the DIY experience to your doorstep, making it easier to replace commonly toxic household products. Each box is curated to contain pre-measured ingredients, containers, and instructions to make two actual full size natural products. Also featured are 2-3 essential oil samples, and even some herbal tea to enjoy sipping on as you make your products!
Visit teatreebox.com to sign up for their pre-launch email list, and get entered in for a drawing to win your first box for free!
I can't wait to try this box out.