We got these great outfits free in exchange for an honest review All opinions are our own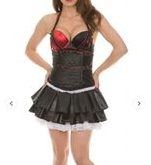 Tv Store Online has a wide range of pop culture costumes and everyday clothes that are going to be a hit this Valentine's Day.  I have found so many that I love and every time I sign on they have something new I must have.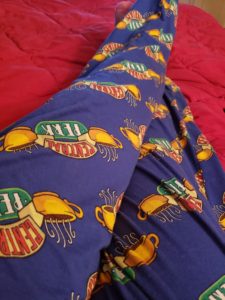 I have been binge watching Friends while we are all stuck at home and now I have these awesome Friends pajama pants to wear when I am watching.  I love the Central Perk pants.  They also have shirts and a few other items that will make your F.R.I.E.N.D.S  outfit the perfect fit.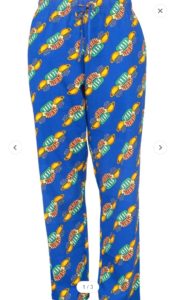 For those of you wondering.  Yes, they do have pockets yaaaa
Another charter I am in love with is Harley Quinn.  They have a whole line of different outfits and accessories that are going to make your outfit pop.  This time I chose the Harley Quinn Corset and Tutu Skirt Costume Set  .  This set is well made and just as cute as it looks in the picture.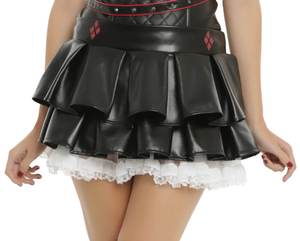 The skirt and top are two different pieces.  You can totally wear this skirt as another outfit too.
Now some of you may ask why I am not wearing my costume in any of the pictures.  No there was nothing wrong with the costume.  I on the other had may have gained a little more weight then I thought during this quartine.  So yes you will get to see pictures I just have to fit into my costume first lol .
Want even better news?  One Lucky U.S winner will get to pick their very own outfit.  Up to a $60 Value.  Head below to enter.  Good Luck All 🙂
tvstoreonline Valentine's Day Giveaway