If there is one thing I always think of when I think of Italy, its FOOD.  That is why I was so excited that Try the World Subscription Box this month was Italy.  I get to try some of the best food out there in one box.  Try the world is a great subscription box delivered right to your door every month.  The best part is you can start off by buying one box and then buy more months and save more.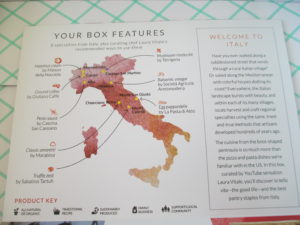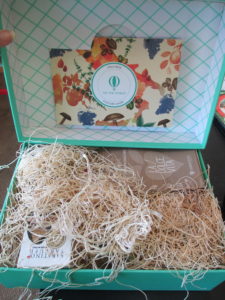 I can't believe how much tasty goodness was in the Italy box.
Ground Coffee from Giuliano Caffe
Egg Pappardelle from La Pasta Aldo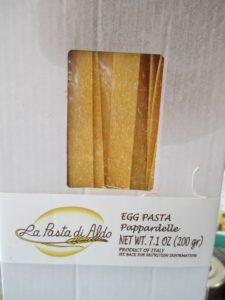 Classic Amaretti from Marabissi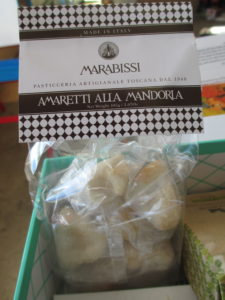 Balsamic Vinegar from Societa Argicola Acetomodena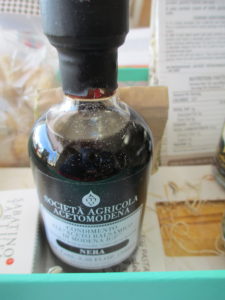 Truffle Zest from Sabatino Tartufi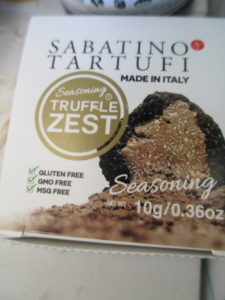 Mushroom Risotto Kit from Terrigena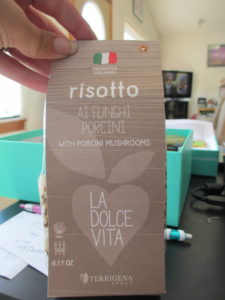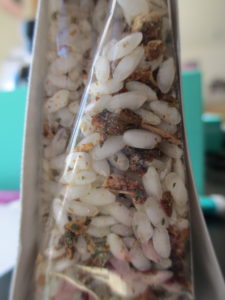 Pesto Sauce from Cascina San Cassiano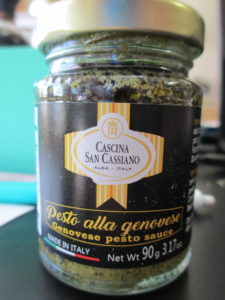 Hazelnut Cream from Maison della Nocciola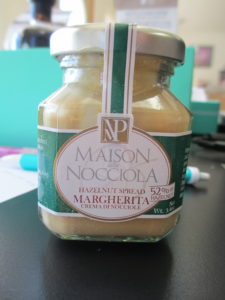 With this box I feel just like Sofia from Golden Girls.  I am ready to get my Italian on.  I also love that the back has recipes.  So I know what I can use all the great stuff in the box is for. They have everything from sweet too savory.  Try The World is an amazing box and I would recommend it to everyone.
I got this free to try in exchange for an honest review.