We got this kit free in exchange for an honest review.  All opinions are my own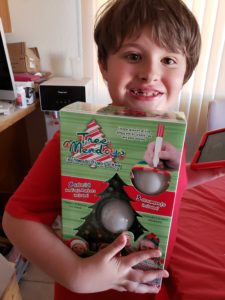 OMG we were so excited to see this we loved the Easter one and now my son can make is own tree ornaments.  I love that these are ones he can make and they are safe for him to handle.  He is a little rough with things.  These not only stood up to him but came out so cute.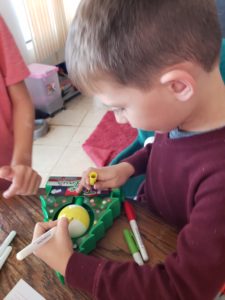 The Treemendous ornament Decorator will become something fun to do with the family year after year.  The original package with the machine you will only have to buy once then you can just buy more ornaments for it the next year.  We will be buying new ornaments every year.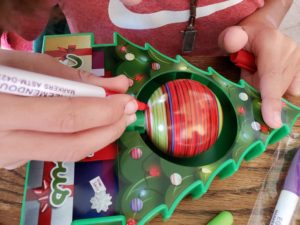 The Treemendous was so easy to use just add batteries and turn on.  When it starts spinning you just hold you color pen to it and watch the magic begin.  This was great for all ages I took this out for Thanksgiving and each of the boys go to make their very own ornament.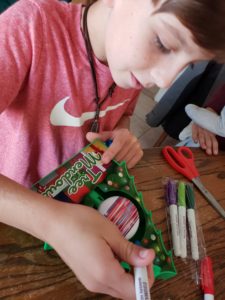 If you looking for a new family tradition then the Treemendous is going to be a must have.