If you're like most parents, you want to throw the best party for your child ever! But sometimes, it can be tough to know where to start. That's why this blog is here as a guide to hosting memorable parties for little ones. With these tips, you'll be able to plan a party that is fun and stress-free for both you and your child. So get ready to Party Like a Pro!
1) Choose the Perfect Theme:
The theme of your party will set the tone for the entire event. It should be something that your child loves and will get excited about. Think about what kind of activities they enjoy, what their favorite characters are, or what games they love to play. Once you've settled on a theme, you can plan decorations, activities, and food around it!
2) Set an Appropriate Budget:
Parties don't have to break the bank – there are plenty of ways to create a memorable experience without spending too much money. First, decide how much you're willing to spend and then stick to it. Remember that there's no need to overspend when it comes to hosting a great party. In addition,  you can make creative use of what you already have in your home to cut expenses.
3) Invite the Guests:
Now that you have a theme and budget in place, it's time to invite your guests. Make sure to send out invites at least two weeks before the party so that everyone has plenty of time to RSVP. Also, consider having an online invitation system like Evite or Paperless Post that makes it easy for guests to respond and keeps track of who is coming.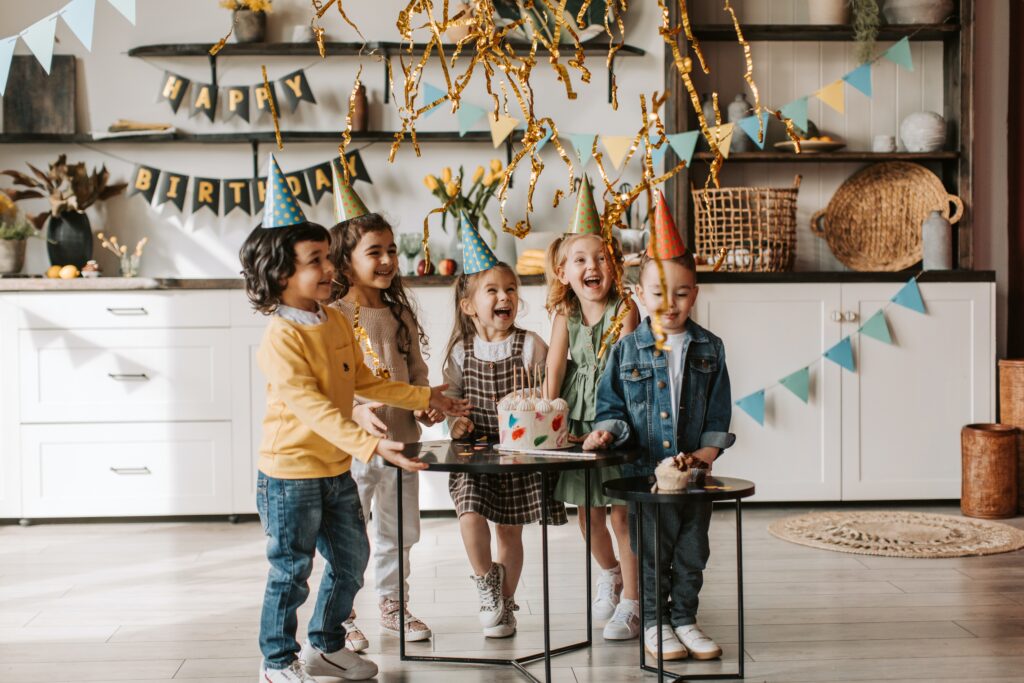 4) Create a Fun Menu:
You want your little one's party to be festive and memorable – and one way to do this is by creating a fun menu! Think about classic kid-friendly foods like mini pizzas, macaroni and cheese bites, and sweet treats such as soft and chewy white chocolate chip cookies, chocolate brownies, candy floss, and even ice-cream sundae. These are sure-fire hits with kids!
5) Plan Some Activities:
Every party would be complete with activities! Depending on your theme, you can plan games, crafts, or age-appropriate outdoor activities to give your guests something to do. Remember to have a few prizes on hand for the winners too.
6) Keep Things Organized:
One of the keys to hosting a successful party is staying organized. First, create a checklist and make sure you have everything taken care of well in advance. This includes decorations, food, activities, and other supplies. Then, on the day of the party, delegate tasks like setup and cleanup to friends or family members so that you can focus on having fun with your guests!
In conclusion, hosting parties for little ones can be a fun and rewarding experience! With these tips, you'll be sure to throw an unforgettable bash that your child and their friends will talk about for weeks to come. So get ready to Party Like a Pro!