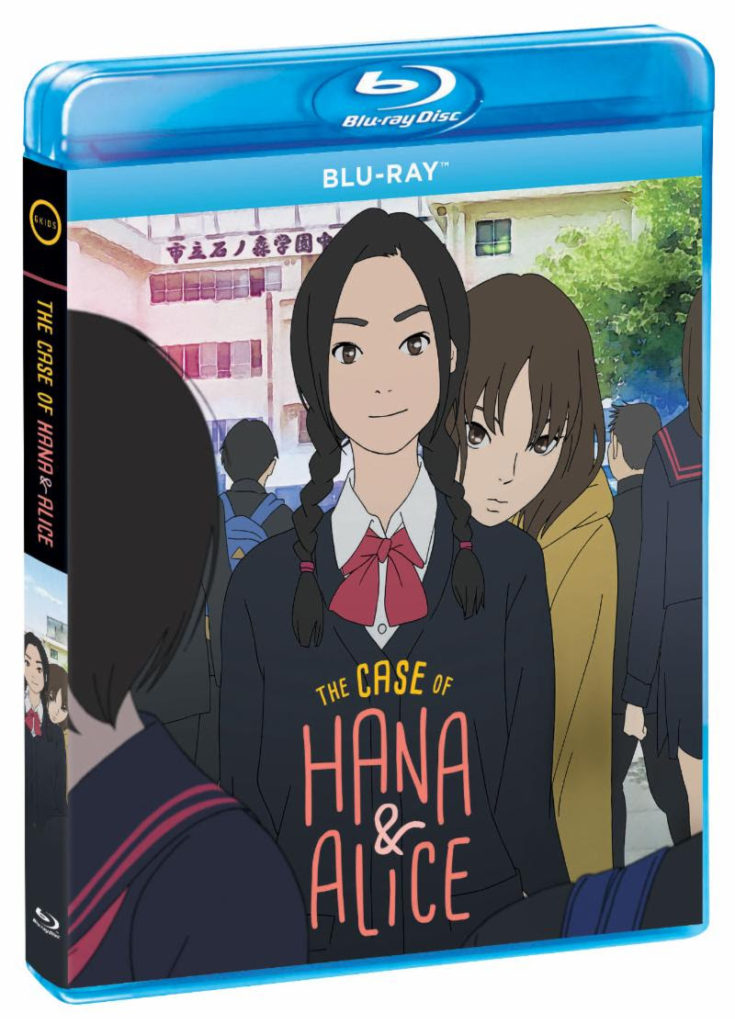 I love to watch a movie about a great case.  I want to solve it with them.  Even better is one that my little guy can watch with me and help solve.  The Case Of Hana & Alice is a anime about a young girl who moves to a new town and school.
After she gets there she hears about a student missing from last year, this has already caught her attention.  Yet when she learned that they lived right next door she begins her adventure to solve the case withe her new friend.
They soon learn they are not great detectives, but this case may need someone who is not a trained detective to solve it.  This was a great adventure mystery that you and your family are going to love.
Bonus Features:
·        Interview with Yu Aoi and Anne Suzuki (voice actors)
·        Film Completion Press Conference
·        Film Premiere Stage Greeting
·        Interview with Director Shunji Iwai
·        Message from Makoto Shinkai (animator)
·        Theatrical Trailers and TV Spots
Want even better news? 3 Lucky U.S winners are going to get their very own copy.  Enter below good luck all.  Winners have 24hrs to claim prize after winning email is sent