We got Scooby-Doo The Sword and the Scoob DVD free in exchange for an honest review all opinions are our own.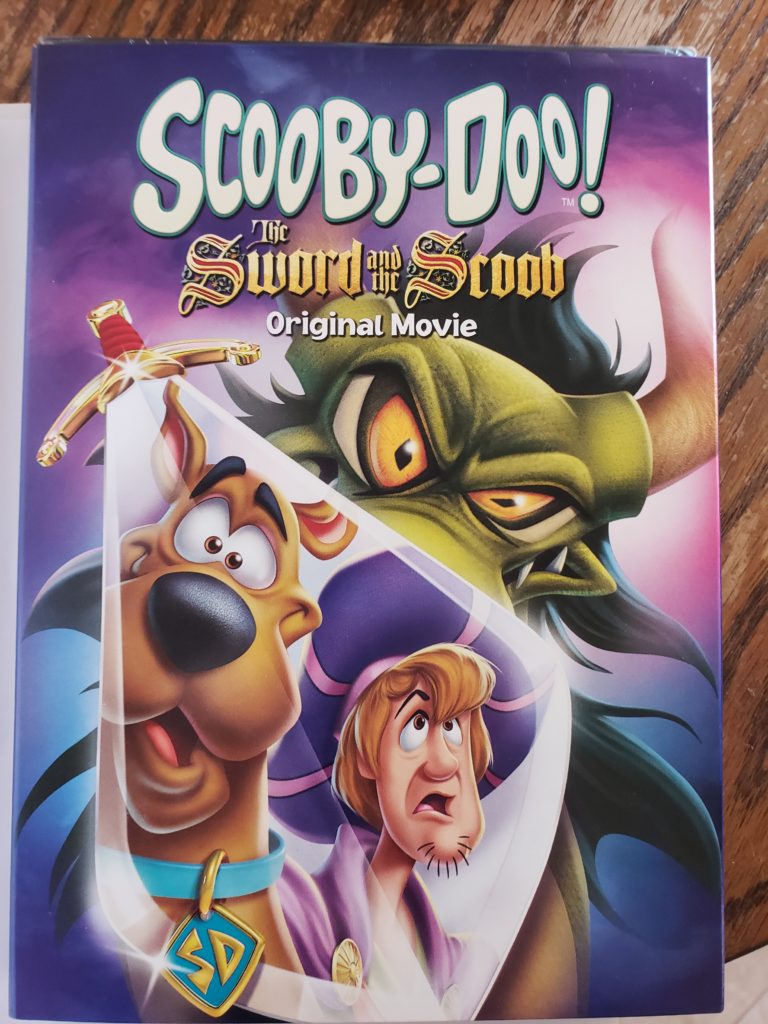 Scooby doo and the gang are back and little guy could not be more excited.  He has been talking about magical swords for a few weeks now and I have been reading him everything we can find.  Then  Scooby-Doo The Sword and the Scoob showed up and he was in heaven.  This was the perfect Friday night movie with my little guy.
We have always dreamed of going back in the past and getting to be part of King Arthurs court.  In this great movie our Scooby Gang gets to help King Arthur and gets  into a little trouble along the way.  The adventure is fun exciting and a blast for the whole family to watch.
Scooby-Doo The Sword and the Scoob will also be available to own on Digital for $14.99 SRP (US and Canada) on February 23, 2021.  
Take a journey back in time to King Arthur's court in this legendary saga of wizards, knights, dragons…and Scooby-Doo! An evil sorceress tries to seize power in Camelot, so King Arthur needs the help of our favorite super sleuths to save his throne. But will their valiant efforts only make things royally worse? This new movie serves up laughter on a platter, and Scooby and Shaggy are ready to dig in!