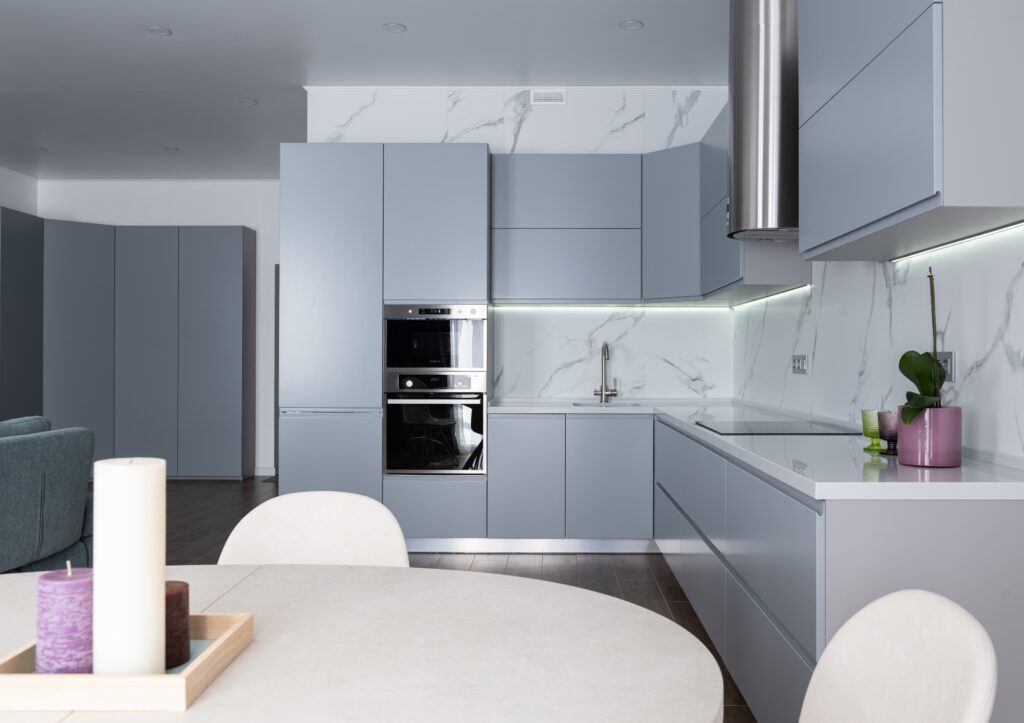 Photo by Max Vakhtbovych from Pexels
If every time you think about upgrading your home, you instantly think of the massive renovation projects that take up more time and resources than you bargain for, you're not alone. 
Every homeowner yearns for creating the home of their dreams, but not everyone wants to or can afford to allocate either time or their limited budget to the project. But having a beautiful and stylish home doesn't have to break your bank. 
Here are 9 budget-friendly ways you can quickly spruce up your home.  
1. Add Mirrors
Mirrors are your best friend if you want to enlarge your space and give it a more open look, but you have a limited area to work with.  
Placing mirrors strategically is among one of the most straightforward home staging tips. They may help you solve practically any design problem by bringing in light, breaking up visual clutter, or widening walls. They're also fantastic decorative pieces, of course.
Try adding wall mirrors to enlarge tiny rooms, or place them near windows to bring in additional reflective light. 
2. Upgrade Kitchen Hardware 
Whether you're putting your place on the market or just trying to source up your home for your own pleasure, the kitchen is often the room that makes or breaks a deal. A well-structured and lovely kitchen doesn't have to cost an arm and leg; you can easily give it a completely new style by just upgrading the hardware. 
Changing away generic or outdated cabinet knobs and/or faucets can completely transform a kitchen. Even if your appliances are stainless steel, you can choose from various finishes such as black, sleek polished chrome, or bold brass. Just remember that the hardware needs to match with the rest of your kitchen's aesthetic. 
3. Replace Window Treatments
If you notice a room in your home looks drab, adding window treatments can be a quick and inexpensive option. 
Depending on your taste, aesthetic of the room, and budget, you can either replace or add new window treatments or enhance the ones you already own. Shades, curtains, and blinds are all options. The functionality is also essential. Fabric, for example, is less expensive than new blinds, and lighter fabric allows more light in than a dark, heavy drape.
You can explore your options with custom window treatments like those offered by Chattanooga Window Treatments and find out which ones suit you the best. 
4. Add Crown Molding
Crown molding is a popular stylistic flourish for traditional homes and can easily enhance a space by creating a visually appealing transition between the walls and ceiling. You can easily DIY the crown molding once you get the hang of using a miter saw. 
5. Install New Outdoor Lighting
Who doesn't love the idea of a cozy and stylish outdoor space you can spend your time at when night falls? Lighting not only increases the safety of your property for visitors or guests at night, but it also highlights particular aspects while changing outdoor areas into comfortable and living locations long after sunset.
Some locations may require more light than others, so properly arranging your outdoor lighting is essential; otherwise, you risk overdoing it and blinding your neighbors at night.
6. Rearrange Bookshelves 
Whether you want to fill a bookshelf with a treasure trove of books, magazines, knickknacks, or photographs, this piece of furniture may act as a focal point in your space. 
Some bookshelves are also attractive in their own right. There is something for everyone out there, regardless of what you're using the bookshelves for or your budget, and if it's integrated well with your home's design and style, the space can feel brand new. 
You can always add side pieces like candles, plants, or other decorative objects to bring the shelves to life. 
7. Paint Old Bathtubs
Replacing old bathtubs with new ones can be a headache and a half, so if you want to save both your time and your money, painting over old bathtubs is the way to go. Here's how you can easily paint your bathtub with only 50 dollars.  
8. Liven Up the Curb Appeal
Landscaping is one of the most cost-effective home renovations you can make to get the most bang for your buck. It enhances curb appearance while also preventing costly potential damage such as fallen tree limbs and mold. Consider it a safety net with a dash of green marketing to boost the value of your home.
Taking care of your garden doesn't have to be a hassle if you know exactly what you're doing and how to do it with these useful gardening tips. 
9. Fix-Up Interior Doors
While you're at it, fix those squeaky, non-lockable internal doors as well. Entries can become all sorts of distorted due to hot and cold temperature changes. Because interior doors aren't exposed to the outdoors, you're more likely to be able to repair them rather than replace them entirely.