We got the digital download free in exchange for an honest review all opinions are our own.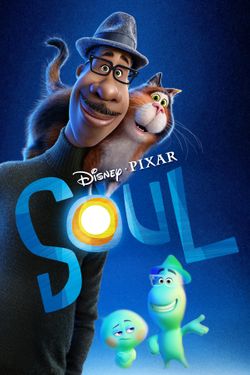 Disney's Pixar always has a way of knocking their movies out of the park.  Each one has it's own unique story that really pulls you in.  Disney Soul was a movie about Joe who finally got his big break in life just for his life to be cut short before he is going on stage.
He has been teaching music for year when he finally gets the chance to be on stage and then bam, he finds himself in the afterlife.  While he is trying to get back to his body he meets a new soul who doesn't want to go to earth.  They try and help each other out then bam everything goes sideways.
This movie was fantastic and it keep getting better and better.  This is a movie the whole family is going to LOVE. Pixar always has a way of creating movie that are not only entertaining , but also make you think humm I wonder if that is how it is.
About "Soul"
Jamie Foxx leads an all-star cast in this hilarious, heart-filled adventure. Disney and Pixar's "Soul" introduces Joe, who lands the gig of his life at the best jazz club in town. But one misstep lands Joe in a fantastical place: The Great Before. There, he teams up with soul 22 (Tina Fey), and together they find the answers to some of life's biggest questions.