Any Fledgling homeowner knows how hard it is to find and procure furnishings that are at once stylish and unique but also tasteful and works within cohesion with the overall theme of the interior. affordability is another key necessity to factor when considering what to buy. We all dream of the perfect home that not only you're proud of but remains the ire of your friends and family who are just dying to know where you got that vanity from!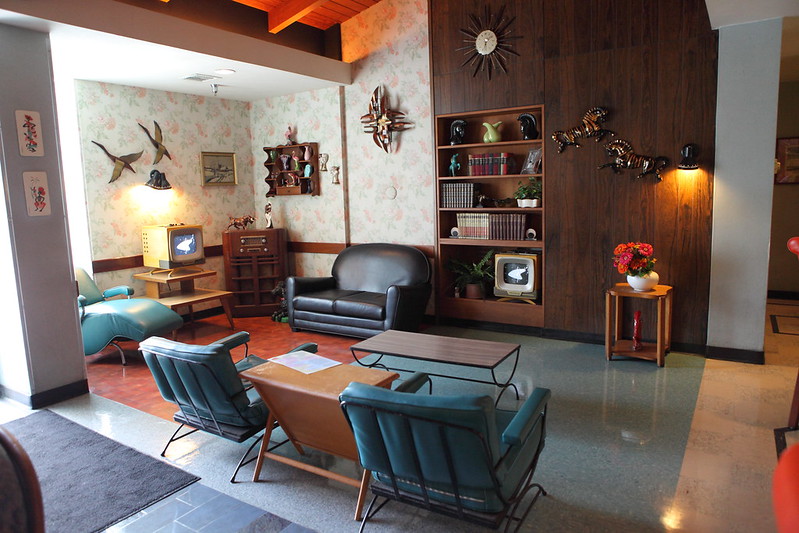 Photo by Steven Miller on Flickr
The first port of call that comes to mind is an interior designer, but let's face it, most of us don't have the budget for one of those. Of course, a lot of furniture outlets have their own ranges and items that fit within a certain design theme or idea, working together in relative harmony, but even then some of those don't hit the spot. 
Many have been turning to the internet to source ideas for their homes. With the wealth of ideas and information shared on a daily basis at our disposal, it's not hard to see why it's the choice of so many people these days. But with so much of this information even then it's hard the perfect thing for you. 
In recent years, there has been a surge in interest in modern to mid-century designs. Everything from 50s modernism to 60s psychedelia. The designs are unmistakable and highly sought after now. Going further, mid-century colors are back in vogue, gone are the days of 80s maximalism, more and more people have been looking for a more pastel look, with soft colors that compliment most if not all rooms. It can be a tricky endeavor, but how do we find the pieces and colors to turn our homes into a timeless mid-century masterpiece. 
If you're looking for a range of mid-century designs, hand-selected from a wealth of keen design enthusiasts from across Pinterest, look no further than Edward Harner who regularly updates his Pinterest board with a selection of mid-century furnishings, collated and organized by color scheme. All the picks have a timeless but modern flair, that you can imagine working in all modern homes. Even if you're just looking to browse, there's something satisfying about seeing a nice arranged array of well-photographed interiors. 
Even someone with very limited artistic sensibilities, especially when it comes to color theory, only needs to spend a couple of minutes here before they'd start picking and figuring out all the pieces and pops and splashes of color you'd want to spice up your home. Not only are there pictures featuring the designs but many of the photos include a color scheme chart so you can pull even more inspiration from their ideas. It's really something worth adding to your bookmarks bar and visiting every so often to get your fill of interior design ideas. There's still much more to post on his board, however, it's severely in need of more checking out!