Soap.club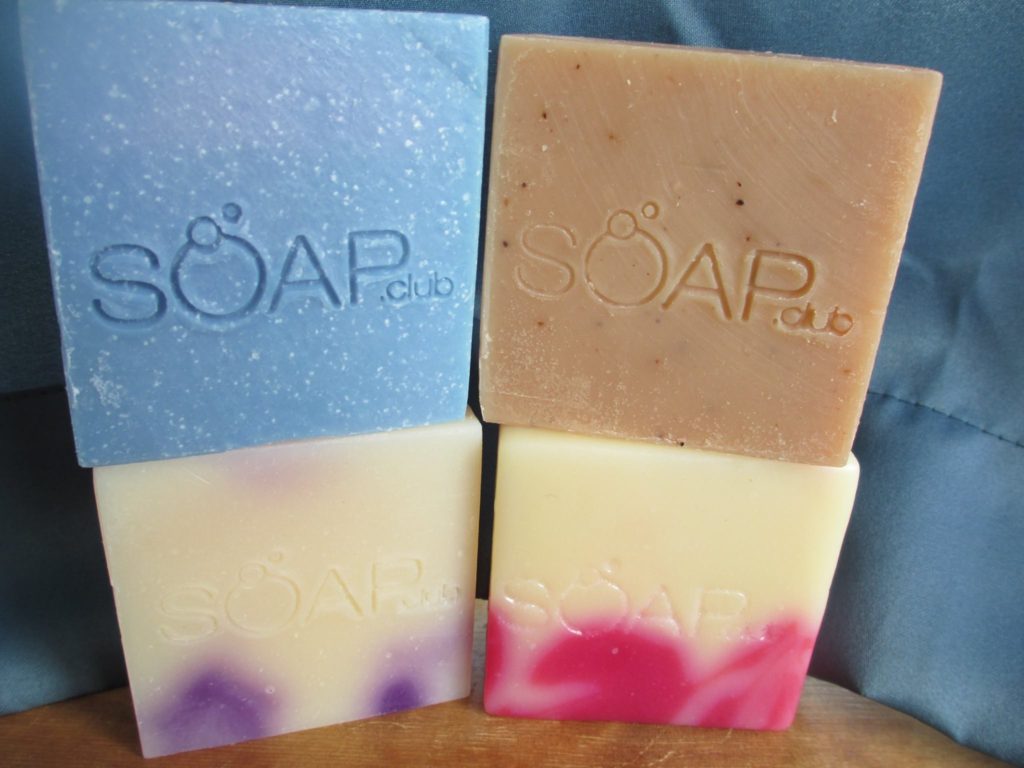 I was so excite when soap.club wanted to join me in my summer must have event.  They have so many different scents to choose from and these are 100% natural and handmade. They have a few different shipments to choose from.  No matter what your budget is they have a perfect one for you. When they showed up I was way too excited not only was the packaging very cute but the soaps them self were adorable.  The scents they sent too were perfect for me it's like they already knew me.
I got
Sea Breeze
Lavender Lull
Kona Coffee Kick
Plumeria Island Escape
As everyone knows I am a tropical girl so The Plumeria and sea breeze was my favorite.  Took me right off to paradise.  The Lavender was fantastic night time soap it was so relaxing.  The Kona Coffee was a perfect morning soap woke me right up and hubby just loved it (of course he keeps on asking if I made him coffee lol). 
  When testing the soaps themselves I was very impressed.  They all lathed well when I used them they left my skin feeling fresh and clean (no filmy residue at all).  I even used them to shave and I did not get any nicks and my skin was still left smooth and moisturized.  So I decided to give it the biggest test there is for me.  Washing my face I not only have combo skin but also sensitive skin.  I am happy to report it actually helped my breakouts on my face.  My skin was looking clearer in just a few days.  It did not leave my skin greasy or dry.  This is truly a fantastic soap.  You can use it for everything.
To join soap.com on facebook head here
To tweet with them head here
To Buy your very own head here
I would like to note all though I was given this product free to try all opinions are my own I will always be truth-full with you guys