We got the Snuggle Puppy Hero free in exchange for an honest post.  All opinions are our own.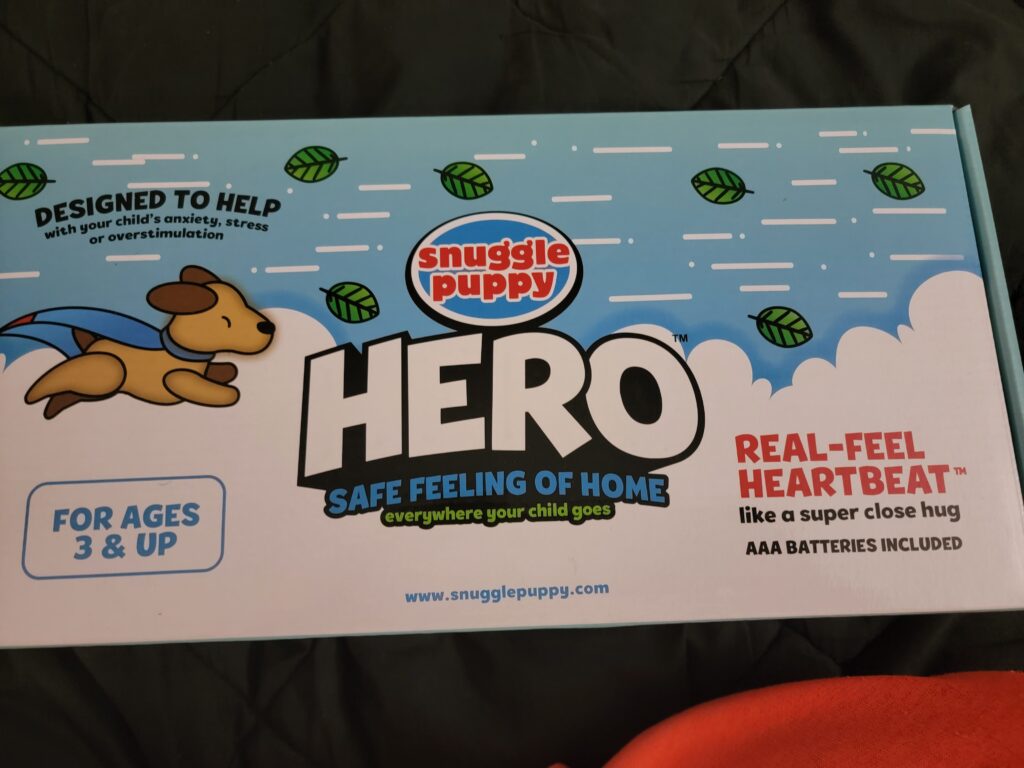 As most of you know I have a wonderful autistic little guy.  One thing we have always done for him is make sure he has a safe place and that bed time is always a place he can relax.  He loved his puppies, but they are anything but relaxing to him.  Snuggle Puppy Hero was perfect for him.  He has a puppy friend that helps clam's him down and he can snuggle with.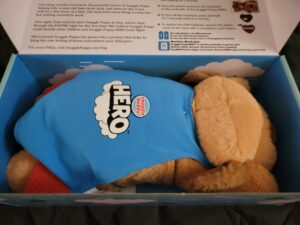 I love that this is also a calm down item for our dog.  We have a 16 year old girl who does not like storms.  They can be really stressful for her and she can not snuggle up with these guys with a heartbeat and it helps keep her calm.  Really I don't know anyone or any animal that would not be comforted by this amazing little guy.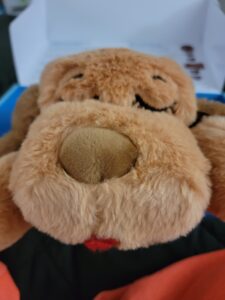 For over 25 years, Snuggle Puppy® has been the go-to, all natural answer for your anxious pet. Snuggle Puppy HERO® is now landing – ready to give comforting hugs to people, too! Our exclusive Real-Feel Heartbeat® is what makes all the difference.