We got SMILING FRIENDS free in exchange for an honest post.  All opinions are our own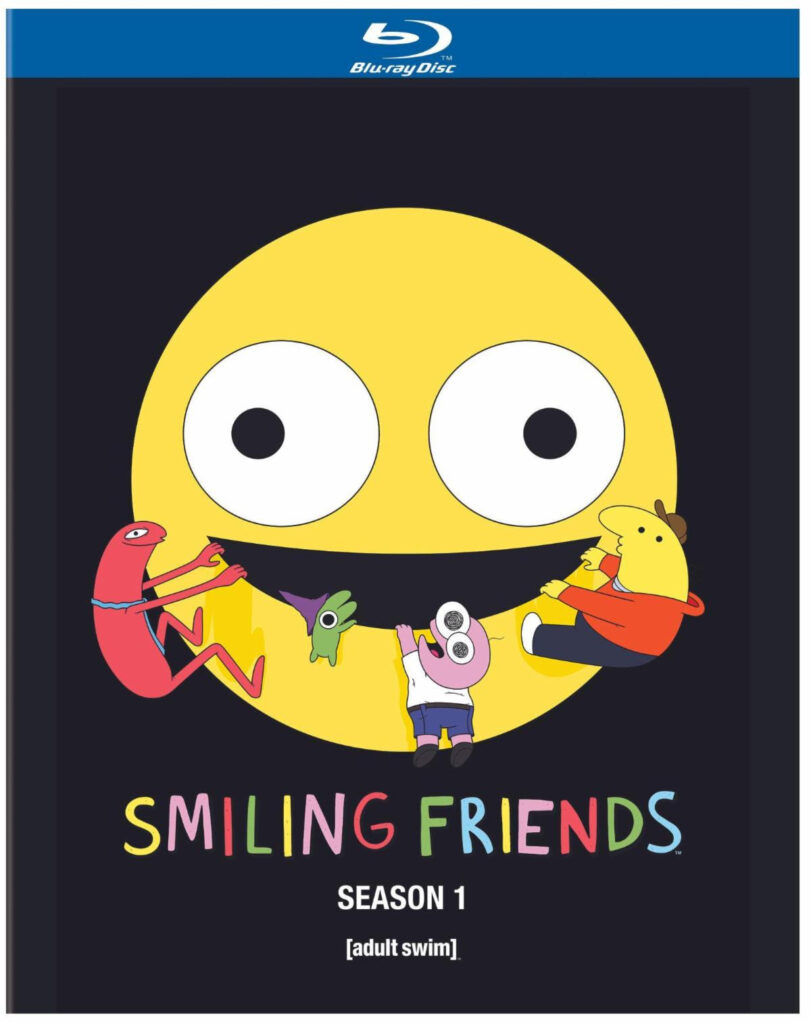 SMILING FRIENDS: The Complete First Season
Bring Happiness to Your Home on
 Blu-ray™ & DVD August 29, 2023
BURBANK, CA (July 6, 2023) Turn that frown upside down! From creators Zach Hadel and Michael Cusack, go on a journey across a bizarre and colorful world with SMILING FRIENDS: The Complete First Season on Blu-ray™ and DVD August 29, 2023. You'll be grinning ear to ear while you binge on all 8 episodes, alongside a bonus special and audio commentary. The series is available now to purchase Digitally.
The quarter-hour animated series is co-created by Cusack (YOLO: Crystal Fantasy) and Hadel (Hellbenders) and animated by Princess Bento Studio. SMILING FRIENDS has been viewed over 7 million times across linear, digital, and streaming.
SYNOPSIS:
Who are the Smiling Friends? They're Pim, Charlie, Allan, and Glep and they're here to make you SMILE!! And they guarantee to put a smile on YOUR face, if you buy this disc (*Smiles not actually guaranteed*). Watch 8 wonderful adventures into this fantastic, odd, beautiful, sometimes scary, but always amazing world. Plus, they go to Brazil in a special bonus episode. Get yours and start smiling today!
SMILING FRIENDS: The Complete First Season is available now to purchase Digitally from Amazon Prime Video, AppleTV, Google Play, Vudu and more. Blu-Ray Discs and DVD will be available August 29, 2023 to purchase online and in-store at major retailers. Pre-order your copy now.
BONUS FEATURES
Nine 11-MINUTE EPISODES
Desmond's Big Day Out
Mr. Frog
Shrimp's Odyssey
A Silly Halloween Special
Who Violently Murdered Simon S. Salty?
Enchanted Forest
Frowning 

Friends

Charlie Dies and Doesn't Come Back
The 

Smiling

 

Friends

 Go To Brazil!
Pricing and series information:
SMILING FRIENDS: The Complete First Season
Includes all 8 episodes from the first season, plus 1 bonus episode.
PRODUCT                             SRP
Blu-ray                                   $24.99 SRP ($29.99 in Canada)
DVD                                      $19.99 SRP ($24.99 in Canada)
Audio: English
Subtitles: English SDH
Running Time: 102 minutes
Rated: TV-MA