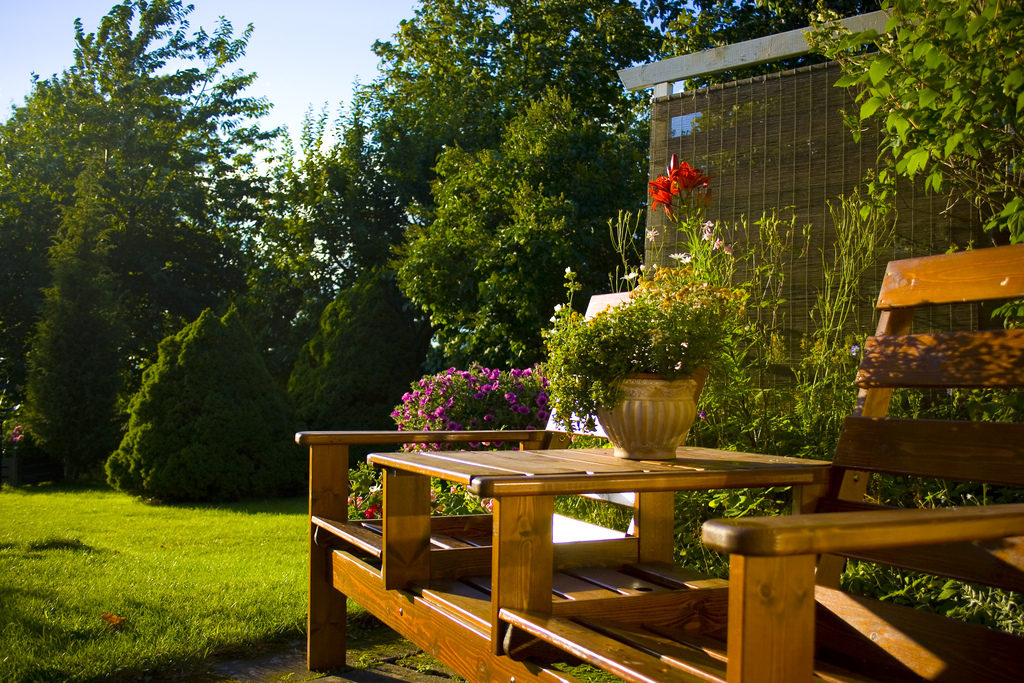 In just a few weeks, the beginning of summer will be upon us. This means we only have a little time to get our backyards in tip top condition. While weeding and planting new flowers can help to make it look beautiful, it's just as important to make sure your yard is safe. Summer encourages us all to spend more time outside so your yard will be used continuously by you and your family. If it is unfit for use, then it could be the cause of accidents, injury and potentially fatalities. If you're eager to make the most of your backyard and use it for socialising and entertaining, this is understandably the last thing you want. But instead of cancelling your parties and summer celebrations, there's still time to make your yard safer. So use this checklist to create a safe and happy yard that you can enjoy all summer long.
Check your lawn
The first thing you need to do is check your lawn for potential hazards that could harm you, your loved ones and your pets. Make sure you do this with shoes and gloves on to prevent injuries to yourself. Look for broken glass, bottle caps, old gardening tools, and sharp sticks and rocks that could be easily trodden on. In addition to this, you should also look out for hidden holes in your lawn that could cause sprains and injury. If you find any holes, no matter what size, fill them up as soon as possible. It might also be wise to check your gutters because if they are clogged up and overflowing that could be a hazard if any were to fall out and hit someone on the head! My friend recently employed a gutter cleaner and was happy to use such a useful service, Click here if you're interested to learn more.
You might also want to check your flowerbeds to ensure they are as safe as possible. Look out for the same sharp objects as you did for your lawn. Remember to check under bushes and in quieter corners of your yard too. You will also need to check that the plants and flowers in your garden are not poisonous. Pets and children can become ill very quickly if they ingest poisonous plants accidentally. To discover which of your plants may need replacing, see canaryzoo.com for further guidance.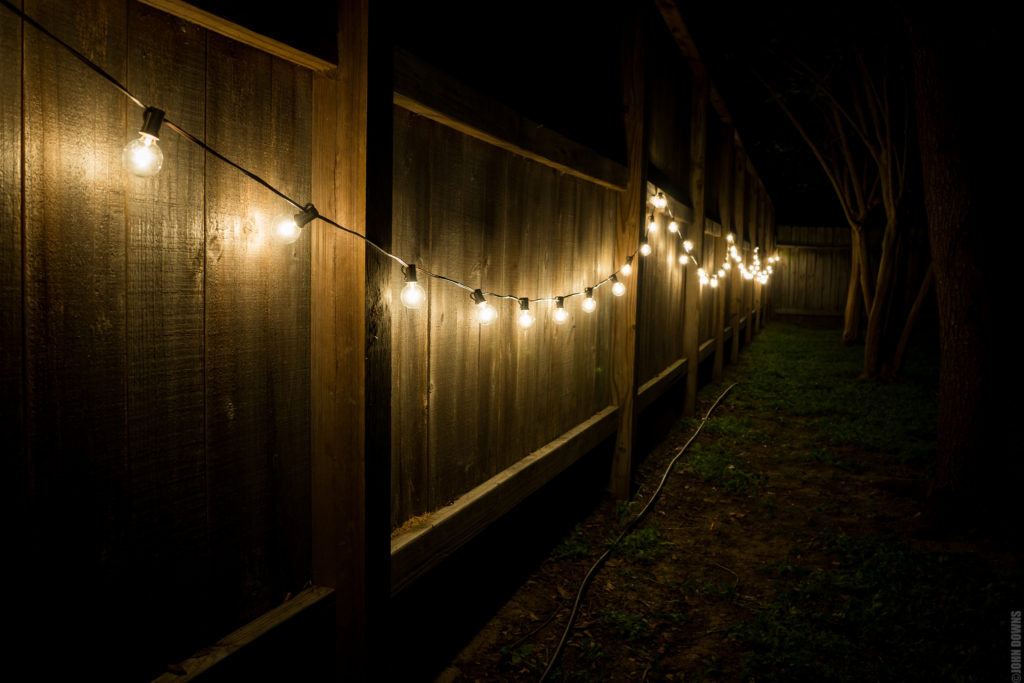 Add lighting
Lighting can bring style and colour to your backyard while also allowing you to use it during the evenings. But adding suitable lighting can also improve your yard's safety but improving visibility. It is not worth keeping medicines in the yard; it is better to keep them in the house. The chance of injury increases significantly if your friends and family are unable to see where they are going. So if you're planning on hosting parties that run into the early hours, outdoor lighting should be a top priority. If you have walkways and paths in your yard, you can use stake lights or spot lights and position them around the edges to enhance lighting. You might also want to consider doing this to any stairs you might have too. Fairy lights can also be woven around stair bannisters and decking. Falling down stairs is a common injury but having sufficient lighting should reduce the chances of this happening. Having a wall or hanging lights above cooking areas and entranceways is another way to make your yard safer.
Having lighting in your yard can also protect your home from burglaries. Motion sensor lights are a brilliant deterrent that can keep your family and property safe from thieves. As you can see, there are endless ways in which you can use lighting to upgrade your yard's safety and security. You can source plenty of outdoor lighting options from retailers such as bellacor.com.
Fix uneven Paths and Decking
Uneven flooring, whether it's on your paths, patio or decking could be another hazard to you and your family. To reduce the risk of trips and falls you need to make sure the flooring in your backyard is even. Check the condition of all the flooring used in your backyard. You might find that the wood on the patio is splitting or that the paving slabs are no longer even. This could be caused by age, the weather or bad installation. If you're noticing your wooden patio or decking is starting to split, this can be really dangerous for anyone walking on it. Consider buying some new decking tiles to prevent people getting injured. Tree roots have also been known to be a cause. Loose floor tiles should be another hazard you look out for. Not only can these tiles become slippery when wet, if they break they can cause serious cuts to bare feet. If you don't think the condition of the wood, tiles or slabs using in your yard are safe, you need to have them replaced as soon as possible. Use findmeadeckpro.com to hire a contractor to repair or replace your broken or uneven flooring. For minor replacements, you might be able to do some the work yourself using online tutorials.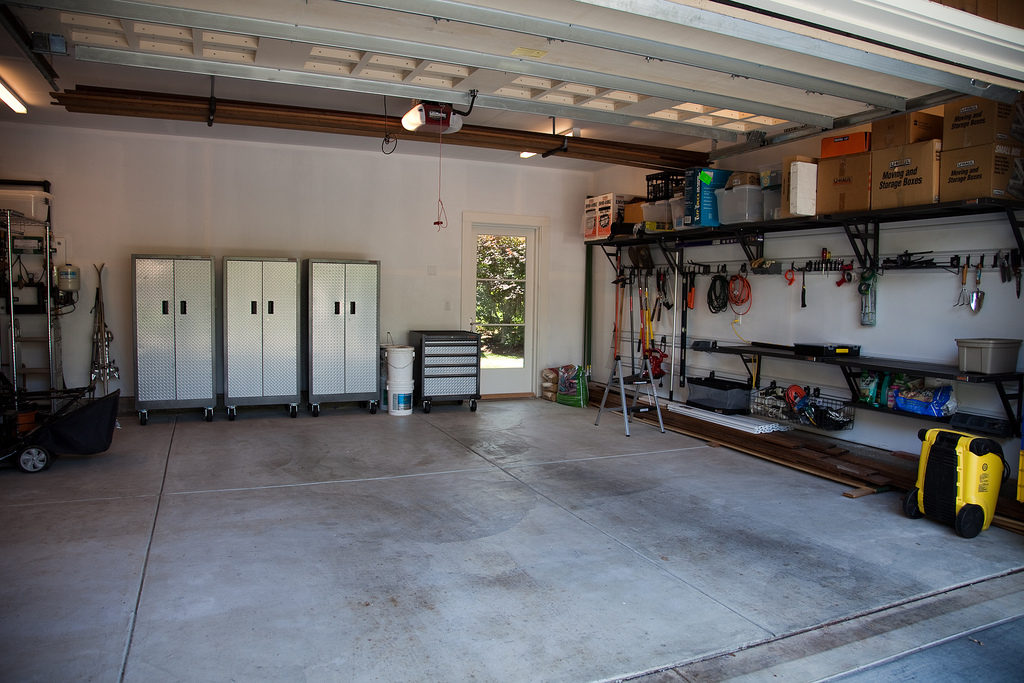 Organise your garage
While it is not strictly in your yard, many homeowners use their garage to store their garden-related equipment and tools. So it's paramount that your garage is safe for use. Start by decluttering the space, getting rid of anything that is broken or empty. Then, store bottled products such as rat poison or plant food on high shelves where that cannot be accessed by children. You might also want to do this with sharp gardening tools. Use hooks and storage boxes to store toys, sports equipment and games in a particular area of your garage. This should help to clear the entrance and walkways to prevent trips and falls. Make sure that all the cabinets and shelves are secured to the walls to stop them from falling over. If your garage door is broken, this can also be a potential hazard for you and your family. Test the doors mechanism and the condition of the door itself. If you think it might need to be fixed or replaced, see GarageDoorService.com for more details. These changes will not only help make your garage safer, but it will also boost it's functionality.
Once you have completed this checklist, you should be left with a yard that looks fabulous while also being safe. Many of these changes take little time but can have a dramatic effect on it's safety and functionality. Making changes to your yard doesn't always have to be because parts of it are no longer safe. Many people make replacements because they want to brighten up their yard or fancy a change. Who wouldn't want to change their decking after seeing boards from https://www.dinodecking.co.uk/? You'll be ensuring safety of your yard, whilst creating a beautiful space for you and your family. So don't put it off any longer and make the effort to get started today.