For all our wine lovers out there. This is a great chance to support a great cause. Make sure to check out their auction.
We are hoping to support the Napa Valley Organization (napavintners.org) in their efforts to promote this week's eAuction with 100% proceeds going to community health and children's education.

5 Tips to Hosting a Fabulous Wine Party at Home
1) Research the wines:

Check Wine Spectator's reviews to make sure that the wine you will be enjoying is rated in the "superior" range of 90­94 or in the "classic" range of 95­100. Doing a little research can make all the difference in selecting the best wine for the occasion. Also, Napa Valley's official e­auction, which runs from May 29th to June 5th, makes it easy to find and buy wine online.
2) Select the right pairings:
What you pair with your wine, is almost as important as the wine itself. When in doubt, serve wine pairing staples, like cheese or flatbread. These can also serve as palette cleansers between wines. For an exhaustive guide to expertly pairing your favorite wines and foods visit: www.foodandwinepairing.org/rules.html.
3) Find the perfect playlist:
Play background music to set the mood, but make sure it will not overpower the conversation. For instance, a playlist including artists like Josh Stone, The Head and the Heart, Mumford & Sons or The Lumineers will provide a relaxing atmosphere without killing the mood.
4) Don't forget to aerate:

Always start aerating your wine approximately thirty minutes before the party. Aerating wine is important because it can actually improve it in a manner similar to the aging process. Using a decanter, like the fabulous ones offered at www.riedel.com/collections/decanters, is an easy way to make sure your wine is ready for any party.

5) Make it entertaining:
It can also be fun to give your wine tasting a twist by making it a competition. Have your guests bring a bottle of wine marked with their name and then, using wine sleeves for anonymity, have guests rank the wines as they taste them. At the end, give whoever brought the wine with the highest ranking a prize, like a decanter, an electric wine opener, or a bottle of wine. Bonus points for purchasing your wines (or prizes) from Napa Valley's e­Auction, which supports worthy non ­profits that are geared towards improving the education and healthcare of residents of the Napa Valley community. You could go against tradition with your wine party and think about making your own wine for a change, maybe a blackberry wine? It's your choice, but it could be a crowd pleaser that they want time and time again!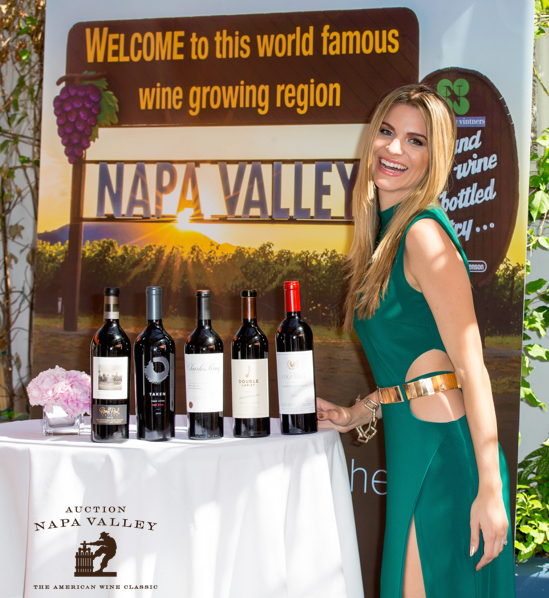 More Information:
Rachel McCord, media personality and co-founder of The McCord List and Napa Valley. McCord, who was recently recognized by Forbes and Vogue (as one of the best-dressed celebrities), joined forces with the official Napa Valley vintners to celebrate the launch of their eAuction.
Online auction lots now available at www.auctionnapavalley.org include: luxurious stays at guest houses in Napa Valley, unique tasting experiences, tours of fabulous estates and vineyards, and magnums of some of Napa Valley's finest wines.
The proceeds from the online auction, which is currently running to Sunday, June 5th, benefit non-profit organizations for community health and children's education in Napa Valley.
To learn more about the e-auction and Napa Valley's vintners visit auctionnapavalley.org
For more information on Rachel McCord and the work she does to help women around the world feel fabulous visit themccordlist.com.