We got Side by Side free in exchange for an honest review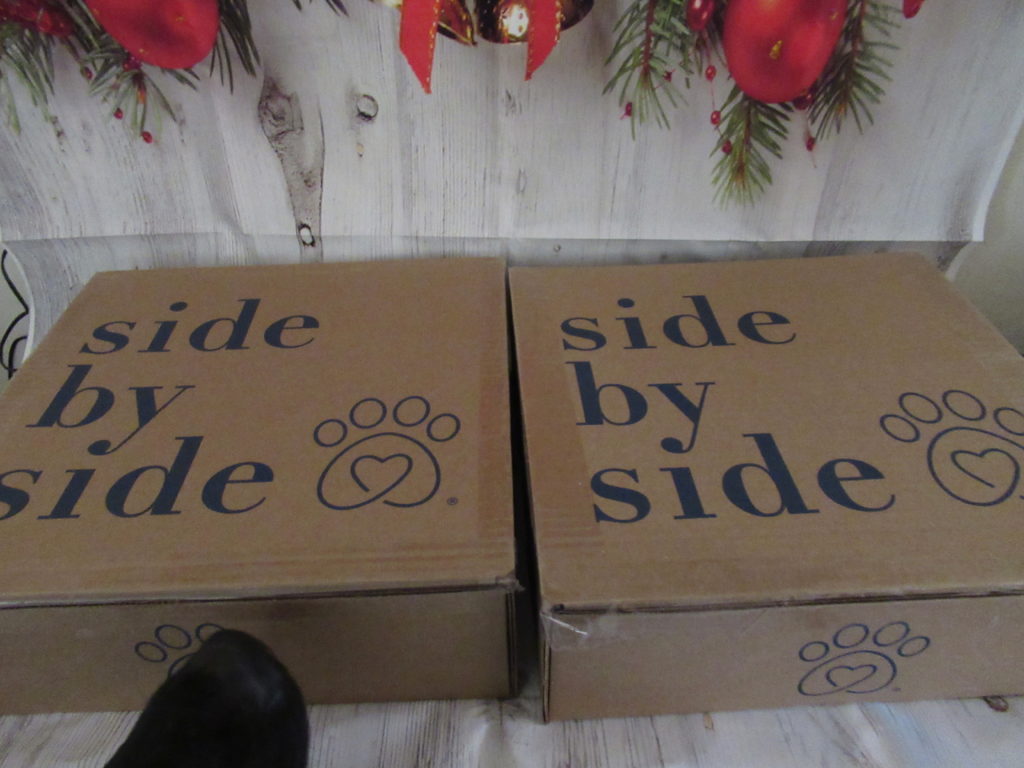 When the holidays come around, we are always thinking of what to get our furry friends.  Why not give them better nutrition that they will love?  Side by side has something your pets are going to love.  This one is a little different you don't just read the little paragraph they write and pick from that.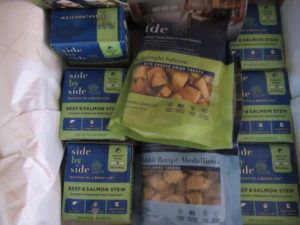 With side by side you take a quiz all about your dog that helps you pick the perfect kit for them.  Of course, I took it twice, once for Apple and once for Thor.  Being the twins, they are they had the same result.  Which was nice for me.   After you take the quiz, they give you the best food choices for your pets.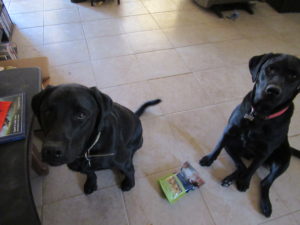 It took me forever to get Apple and Thor to sit and take a picture.  They wanted the goodies so bad.
  When the box came it was a nice big size with everything for my furry friends.  A feeding guide for your dog's size.  My babies got the beef & Salmon stew and loved it.  They also got dried salmon and rabbit goodies.  Which they went completely nuts for.  In the other box was the same stew but it had beef and chicken goodies.  I have never seen them get this excited for goodies or dinner.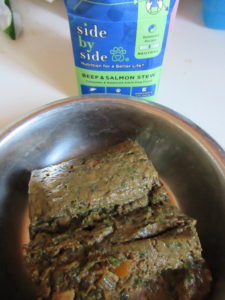 They were a huge hit with the puppies.  Side by Side will help you make sure your pets are getting healthier full meals that they will love.  The containers for the Stew were easy to use and the food was fresh as could be.  If you are looking for a way to keep your pets healthy and loving their food then Side by Side is the way to go.