We got Scooby–Doo! and Guess Who? The Complete First Season free in exchange for an honest review.  All opinions are our own.
I woke up every Saturday morning waiting to see the new Scooby Doo.  This was one of my favorite parts of my weekend.  I always wanted more episodes.  Kids these days will never understand the waiting we went threw.  Now they can get the great Scooby Doo adventures on DVD.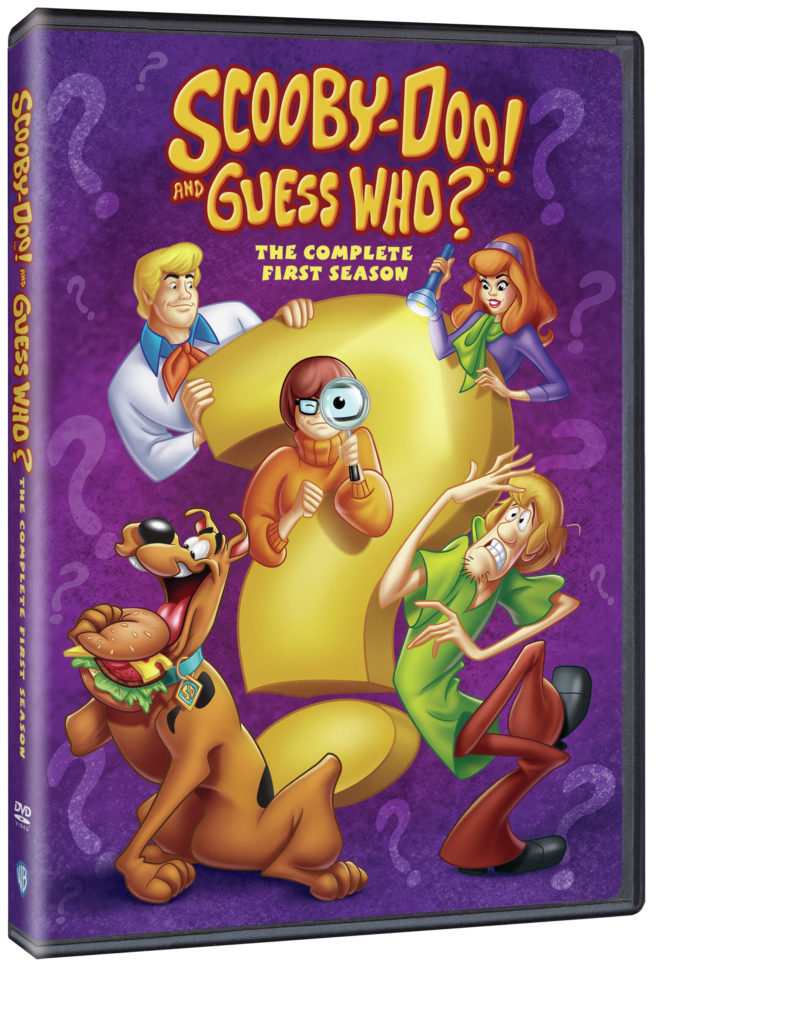 The first season is out and we are in love.  I do love that right now why we are all stuck in the house we can do a marathon and we all love the show we are watching.  Scooby doo is not only fun for kids, but all the adults in the house are excited to watch too.
This DVD comes with 26 episodes to watch.  Each one is exciting and fun. Scooby Doo has always brought in some of our other favorite people and this season will bring in stars like Chris Paul, Sia and even Batman shows up.
Make sure to pick up your copy it's going to be a great family movie night.  Don't forget to enter the Scooby Doo Giveaway 
Scooby–Doo! and Guess Who?: The Complete First Season is available to own on Digital now. Digital purchase allows consumers to instantly stream and download to watch anywhere and anytime on their favorite devices. Digital movies and TV shows are available from various digital retailers including Amazon Video, iTunes, Google Play, Vudu and others.