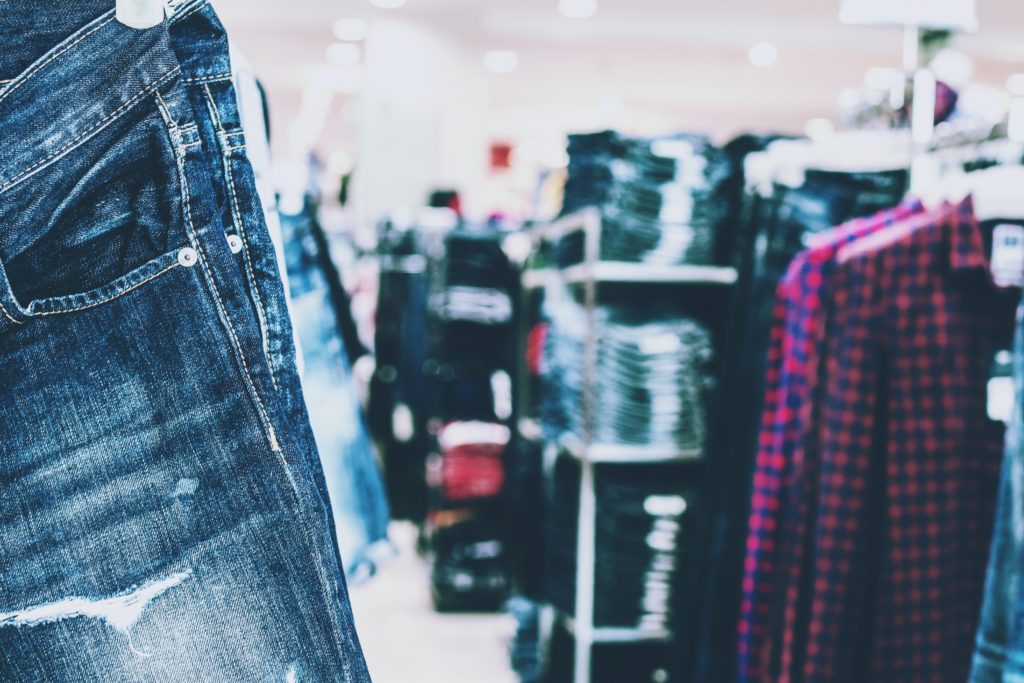 Image Pexels CC0 License
Have you suddenly found yourself stuck in a style rut? Every now and then, many people experience that moment of realization when they discover that they have not changed their personal style for many years. It is scarily easy to get into the habit of washing and wearing the same clothes every day. After a while, you may feel that you are wearing a uniform rather than showcasing your own style. 
When you feel that your look is tired and dated, it can make you feel the same way. Feeling like you have lost your sparkle and your style has become outdated can be a massive knock to your confidence, and you may feel like you have lost your way a little. Often, the way people dress reflects how they feel about other areas of their life, so you may be at the point where you are ready to make further changes in your life too. If this sounds familiar, and you want to start refreshing your look, why not see if these ideas work for you:
Seek Out Some Inspiration
After becoming used to wearing the same clothes so often, you may be wondering how on earth to decide what you should be wearing. There is so much choice out there that you may feel tempted to stick with wearing your existing clothes and settle yourself into your style rut for good. But, the fact that you think you are in a style rut means you are ready to change; you just need to know how to get started.
Looking out for inspiration and browsing style websites and magazines is an excellent place to begin. It is helpful to people-watch while you are out and about and think about the styles you are drawn towards. You will likely find that you start being drawn to particular types of clothing and the look of the people wearing these clothes. You may be surprised by the styles of clothes that capture your interest as you may not have previously considered them. So, once you have thought about the type of clothes you like, you will need to see where you can buy them from. For example, you may have fallen in love with gitman vintage clothes and wondering where you can shop for them. Once you have found your chosen style and purchased a few new clothes, you can road test these and experiment with wearing them in different ways to find the best way to style them.
Have a Closet Detox
If you are investing in a new style for yourself, you will probably need to clear some closet space. Having a closet detox and decluttering your wardrobe is an excellent way to make your new style choice a reality. Freeing up room in your closet by getting rid of clothing that you no longer wear is helpful to stop you from falling back into your old habits. If your old clothes are no longer in your closet, it removes any temptation to wear them and slip back into putting them on every day.
Your closet detox will also help you to sell off some of your old clothing and hopefully make some money to put towards purchases for your all-new style.
Hair Update
Have you had the same hairstyle for decades? If so, you may be feeling the same way about your hair as you were about your clothing. You might find that your newly revamped clothing collection makes your existing hairstyle look mismatched and outdated. If so, you may want to think about getting a new cut or color which is better suited to your new stylish look. Completely changing your hairstyle is a significant step, so you may want to discuss it with your stylist to ensure you choose a cut and color that will suit you. But, once you have transformed your hair, you will likely look like an entirely new person. It is incredible how much difference something as simple as changing your hairstyle or color can make, but it can truly breathe new life into your appearance and make you feel like a different person.
Change Up Your Accessories
Accessories can really change your style game! As Michael Kors says, 'I've always thought of accessories as the exclamation point of a woman's outfit.' They are a quick and straightforward way to change the look of your outfit from day to night, casual to dressy and dated to modern. Accessories can add texture, color, or shine to an otherwise plain or flat ensemble. You can infuse personality into your look with the right belt, bag, or necklace. A strategically placed accessory can draw attention to a particular body part you love and draw the eye away from the one you don't. Experiment with some pieces you probably already have at home, like different types of bracelets, even bracelets for men could work! Necklaces, earrings, scarfs, and belts. Just this simple change can refresh your look. 
What's Next?
So, you have changed your wardrobe choices and updated your hairstyle, but what's next? It is likely that these changes have entirely altered the way you think about your appearance and have provided your confidence with a significant boost. Capitalizing on this exhilarating feeling can be an effective way to make more positive changes in your life.