We got the PLAYMOBIL EverDreamerz free in exchange fro an honest review.  All opinions are our own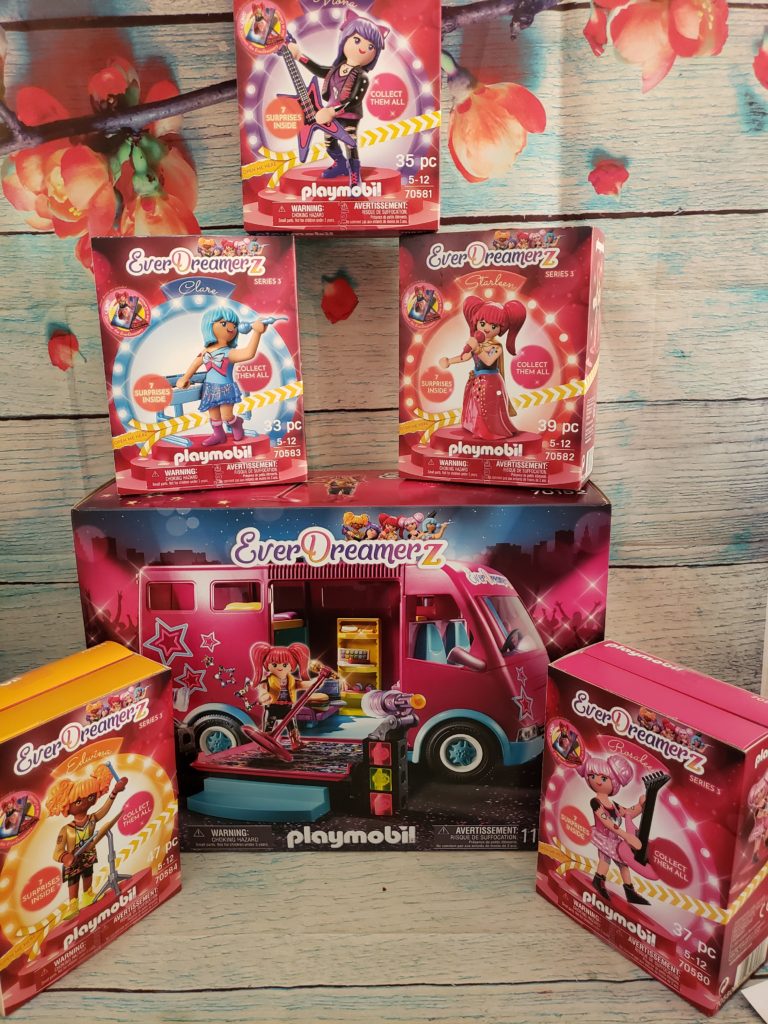 We have loved Playmobil for years.  They have great building toys that let your kids imagine a ton of different fantastic worlds. The new PLAYMOBIL EverDreamerz Music World season 3 series are not only cute, but they have a huge selection. Each one of these also have great surprises inside.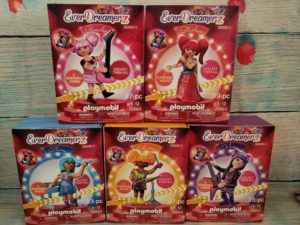 Friends Viola, Rosalee, Clare, Starleen, and Edwina  venture to Edwina's Music World dreamscape. The evil Lady Nightmare tries to turn the girls' dreams into nightmares, but the power of friendship unites them, and they go on to meet a cast of supporting characters along the way.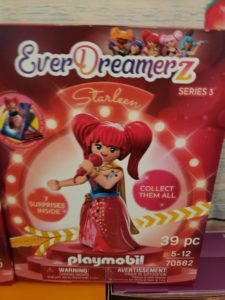 Each beautifully designed box comes with collectables cards, bracelets, beads, charms and accessories, as well as stickers to complete a free sticker booklet.
PLAYMOBIL EverDreamerz Tour Bus- Webshop Exclusive
(70152)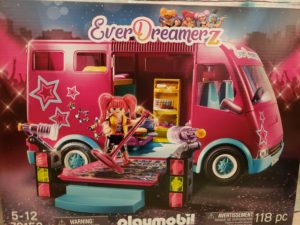 Travel through Music World in style on the EverDreamerz Tour Bus. Fold
down the side door to reveal a performance-ready stage for taking the
show on the road. When the concert is over, store all the equipment in
the back and fold down the bunk bed for a cozy place to sleep. The
removable roof and cab cover make it easy to access the bus interior for
full play value. With the integrated virtual reality feature, you get a little
bit closer to the music world of the EverDreamerz. Collect all the
EverDreamerz Music World sets (#70580-70585, 70152 – each sold
separately) for even more fun. Set includes Starleen, tour bus,
microphone, lights, concert outfits, makeup, hairbrush, suitcase, and
many other accessories.
Available: Now Age: 5-12+
Retailer: Playmobil.us Retail Price: $54.99
PLAYMOBIL EverDreamerz Surprise Box – Music World
(70585)
Search for twelve magical characters from the music world! Each
mystery box reveals one of the world's exciting characters and has five
surprises inside. Who will find the limited edition Piano Lady with
golden microphone charm? Collect all the EverDreamerz Music World
sets (#70580-70585, 70152 – each sold separately) for even more fun.
Set includes Magic World figure, character-specific charm, trading card,
stickers, star-shaped stand, and other accessories.
Available: Now Age: 5-12+
Retailer: Playmobil.us Retail Price: $14.99
PLAYMOBIL EverDreamerz Starleen – Music World (70582)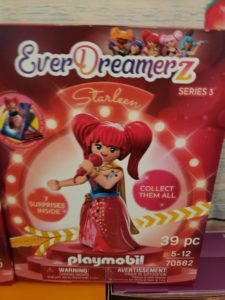 Starleen likes to be the center of attention, which is why it's no surprise
her favorite hobbies are singing and dancing. She easily attracts the
attention of the fans with her energy and uses her talent to get the girls
ahead on their journey. With the integrated virtual reality feature, you
get a little bit closer to the music world of the EverDreamerz. When the
magical adventure is over, place all the pieces back inside the box for
easy storage. Collect all the EverDreamerz Music World sets (#70580-
70585, 70152 – each sold separately) for even more fun. Set includes
Starleen, microphone charm, silicone bracelet, beads, trading card,
stickers, and many other accessories.
Available: Now Age: 5-12+
Retailer: Playmobil.us Retail Price: $14.99