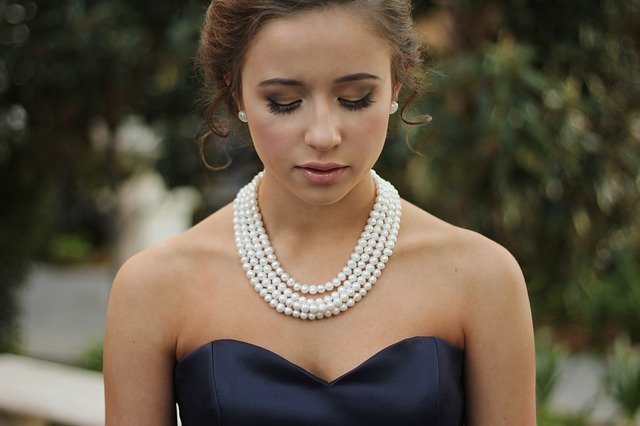 Most women love wearing jewelry, and pearl jewelry is one of the must-have items to go into any female's accessory box. Aside from diamonds, pearl jewelry is considered the most timeless and desirable of them all. Here are some tips to help you with your purchase:
When shopping for pearl jewelry, you have numerous options. There are pearl earrings, pearl necklaces, and more. Not only do you need to consider the type of jewelry you are going to buy, but you also need to look at the style. For example, when it comes to necklaces, you have everything from chokers, to collars, to princess necklaces for sale. Your decision will largely depend on whether you are looking for something for casual, formal, or eveningwear. 
You also need to watch out for fake pearls. You may be tempted to buy them because of their cheap price tag, but be warned that you'll find "pearls" made of lower-grade materials, such as cheap plastic. Instead, opt for cultured pearls, as you know that they have undergone a long and careful creation process. 
Another important feature is the lustre of the pearl. This relates to how the light reflects off the surface of the pearl, and thus the lustre should be bright and sharp. Whether buying pearl necklaces or earrings, you need to consider size and shape too. In regards to the latter, a round pearl is very rare, and that's why it's the most desirable. Finally, the color is also an aspect to consider, and you have everything from classic white to romantic pale pink to choose from.
If you use the tips that have been provided in this post, you should have no trouble finding the perfect pearl jewelry for your requirements. From lustre and color to jewelry type of style, there are many aspects to bear in mind. This piercing jewelry shop suggests that you get expert help if the person has only recently had the piercing should you be looking for earrings or something of this nature.
What Type Of Pearl Necklace Is Right For You?
If you take a look on the Internet, you will see that you have a huge selection of pearl necklaces to choose from. There are so many designs, colors, and styles. This can make it difficult when trying to narrow down your search. So, what type of pearl necklace is right for you? Read on for a helping hand. 
In general, there are six different types of pearl necklaces, which are generally categorized based on their length. These are as follows – rope, opera, matinee, princess, choker, and collar. A rope necklace is over 114 cm in length and suited to eveningwear. An opera necklace is between 71 cm and 68 cm and suited to both formal and eveningwear. A matinee necklace is suited to both business and casualwear and is between 50 and 60 cm in length. A princess necklace is ideal for all formal, business, and evening occasions, and is between 43 and 48 cm in length. Whether you're going out for lunch with friends or to a special awards ceremony, you can't go wrong with a choker necklace, which is between 40 and 45 cm in length. Finally, a collar is between 25 cm and 30 cm and this is a style that is ideal for evening or casualwear. Thus, by considering where and when you are planning on wearing the necklace, you will have a better idea of what type of pearl jewelry to go for. The other jewelry pieces you buy, such as pearl earrings, will depend on the style of necklace you go for, as you will want them to complement each other well. Other considerations include pearl color, shape, and lustre.