Skoolzy's Jumbo Brain Building Toys for Kids
Price: $21.97
Big enough for a few children to partake at once, these snowflake shaped pieces enable children to design and create simple shapes or complex structures using their imagination and creativity. Kiddos will use their fine motor skills to build anything from a rocket, to a flower, to a bird, or even a car! Good for the little engineer, creator or artist / sculptor and for pretend play. The set can also be used with other construction sets & kids building toys. Aged for 2 – 4-year-olds.
Price: $39.00 for Kit
Cookie painting is the perfect birthday party activity, but it's hard to find time to bake. . . and then clean up. Enter Color My Cookie! These are paint-your-own tasty cookie sets which come pre-iced with edible watercolors and sprinkles, making them the perfect canvas for creativity. With a wide variety of themed sets to choose from, it's easy to find a set which your child will love.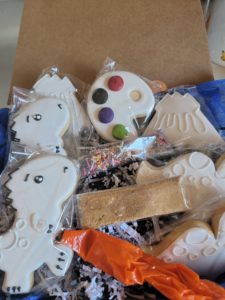 Every Color My Cookie set includes:
-Six cookies to decorate
-Edible palette with edible watercolors, icing, sprinkles, & edible glitter
-Two paint brushes
-Two cups–one for water, one for sprinkles
-A link to an online cookie decorating tutorial taught by a real pastry chef!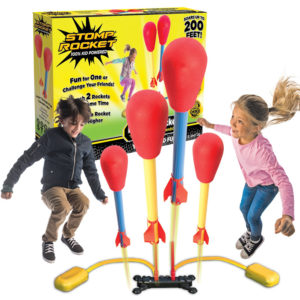 These were a great way to have some fun and a little competition.
Price: $21.00
The ORIGINAL Stomp Rocket® is the perfect toy that kids can easily work themselves — just attach to launcher and STOMP! No batteries required, and the soft tips means fun that is safe. Stomp Rocket® toys give kids and understanding of gravity, motion and force, all of which are STEM principles. – Give party guests the opportunity to share in friendly competition with this set that lets two kids launch rockets at the same time. Flies up to 200 feet. Ages 6+. Available at Target, Target.com & Walmart.com & RiteAid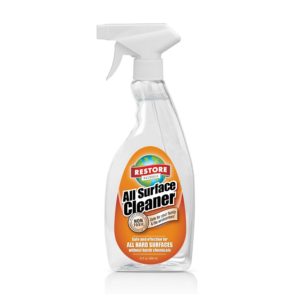 Price: $4.59
For when the guests have gone and it's time to clean up, turn to Restore Naturals All-Surface Cleaner. Everything from a greasy stovetop to your outdoor furniture can be handled with this ready-to-use product. It's formulated to be pH neutral, so it's safe and effective for ALL hard surfaces, including sealed wood, granite and marble countertops and stainless steel. Restore Naturals is the plant-based brand that is gentle on your family and the environment, leading the way since 1991.