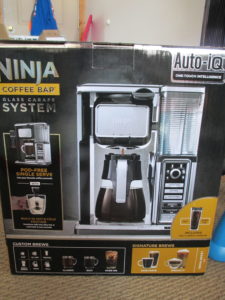 I am so excited I got the Ninja Coffee Bar to review. If you love specialty coffees, then Ninja Coffee bar System is a must. This little dream will save you a ton of money and a ton of time. In just a few minutes in your own home you can have those great coffees you love. Even if you just go out and spend $5 two times a week making it at home can save you over $520 a year. Think about all the fun you can do with that.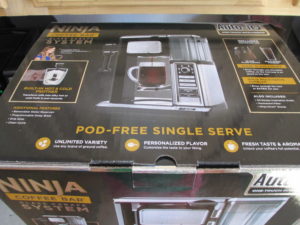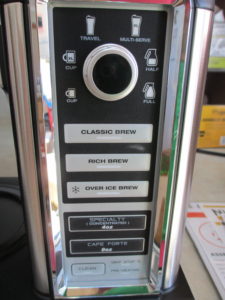 When I first got it I thought it had to be complicated. So, I got out my directions and started reading. The truth is the Ninja Coffee Bar System is so easy to use. I love that you can make single serves without the kcup or a whole pot of coffee. You can make just regular black coffee or even specialty drinks. No matter what you love this beauty can do it for you.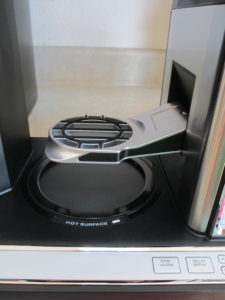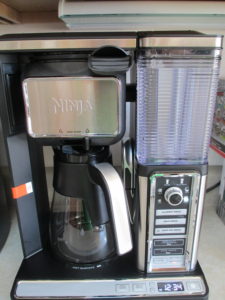 Now before you make any of your favorite drinks, make sure to read the directions. They want you to go through the clean cycle twice before you start. This is to make sure everything is clean and ready for your creations. Don't skip this step just get it set up early so you have time to do this. This step took about 2 hours, but once it's done you are ready to rock.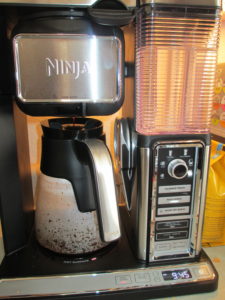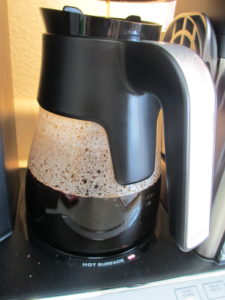 I have to admit before the Ninja Coffee Bar System I never thought I would ever make myself a fancy coffee drink. All the different tools and different sizes of coffees and everything else just seemed like way too much. I had no idea that it would be this easy. So, when we got started hubby said I was over thinking it, just grab some stuff mix it, up froth it up, brew it up and have fun with it. So, that's what I did. I may have created a few new drinks but I can tell you they were all fantastic and they cost me nothing to make them in my own house.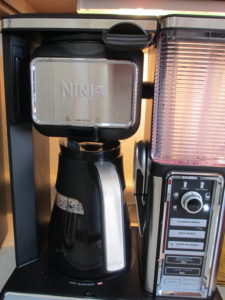 I got this free to try in exchange for an honest review.
If you would like to learn more about the Ninja Coffee Bar range, then head to The Full Moon Cafe website for reviews of some of the latest models.