We got The New Mutants Digital Download free in exchange for an honest review. All opinions are my own.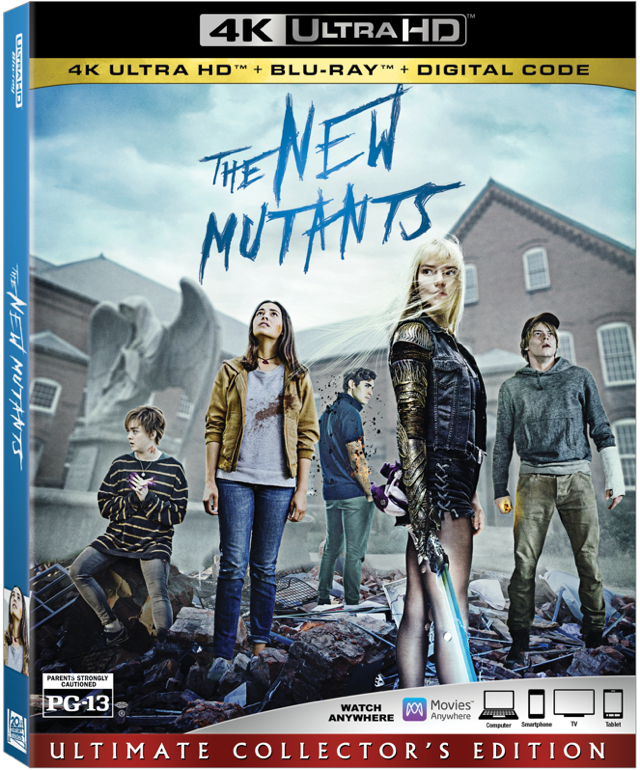 I don't really want to give anything away with The New Mutants but so much happened.  We get to see another side of the mutant world with this movie.  Plus a few new great powers.  As normal these teens were found after their powers came about, most of them something very tragic happened after they first got their powers.  Now we are not going to get to see the X-Men in this one.  We are meeting a whole new set of charters and I love them all.
This movie was filmed dark.  I would suggest to watch it at night.  Any glare at all will make you miss a lot of the fighting scenes. When I first meet these mutants I was wondering if any of them really even had what it takes to be part of he best mutant's in the world.  By the end we see some power that is almost unmatched.  I know this movie got a little slack for not following the time line, but I truly loved it.  I have a few new powers I am putting on my what if list.
Add to Your X-Men Collection:
Available on Digital, 4K Ultra HD™, Blu-ray™ and DVD
"

THE

 

NEW

 

MUTANTS

"
In this action-filled film, five young people who demonstrate special powers are forced to undergo treatment at a secret institution – allegedly to cure them of the dangers of their powers. But it's soon clear that their containment is part of a much bigger battle between the forces of good and evil!
Add "The New Mutants" to your X-Men collection when the film arrives on Digital, 4K Ultra HD™, Blu-ray™ and DVD on Nov. 17.