We got these toys free in exchange for an honest review.  All opinions are our own.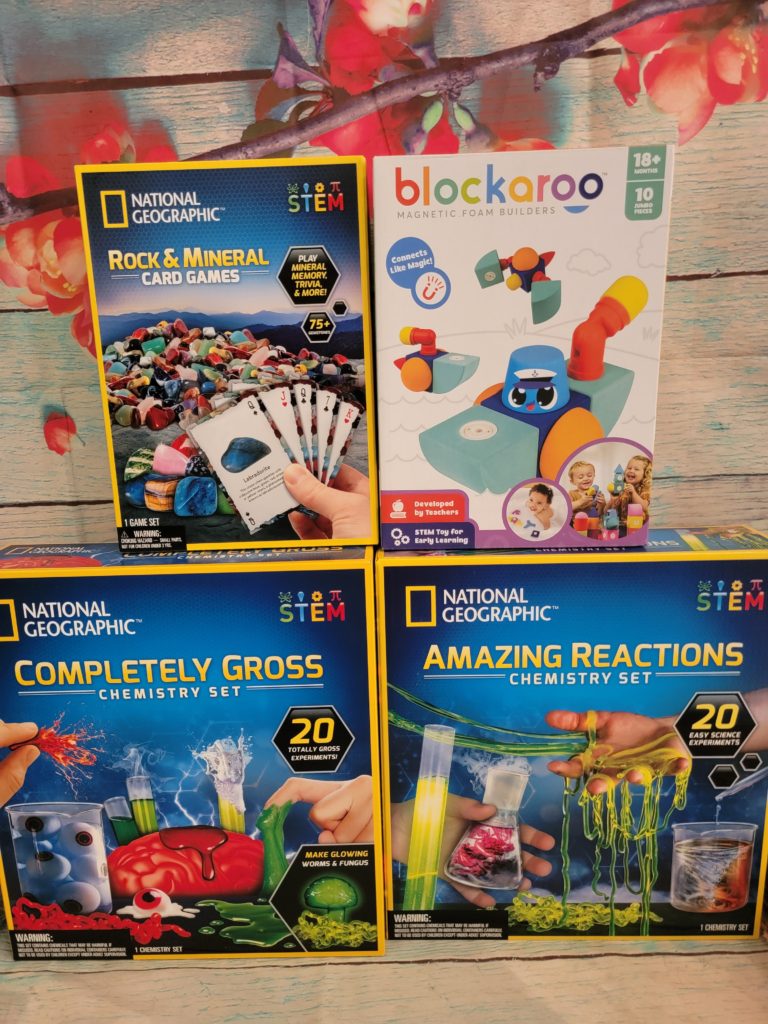 As most of you know we started Homeschooling this year.  One thing we try to always do is make learning fun.  With these great sets little guy is having a blast creating and learning at the same time.  They have a wide range of products so no matter what level your little one is at you are sure to find the perfect set.
NATIONAL GEOGRAPHIC Amazing Chemistry Set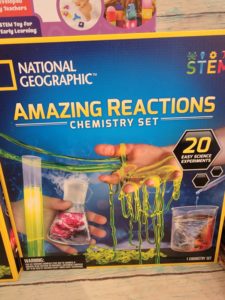 Have you or you little one even wondered what would happen when you mix two things together? Well now you don't have to wonder.  This set comes with easy directions.  With lots of different experiments you will be having fun for hours.  The Amazing Reactions Chemistry set comes with so many different ones to do and they are easy for us to follow.
INSPIRING SCIENCE FOR KIDS – You've come to the right place for a kids science kit with massive variety! Your kids will make bubbling, color-changing solutions, glowing test tubes, a colorful bouncy ball, glowing worms, and a whole lot more.
NATIONAL GEOGRAPHIC Gross Science Lab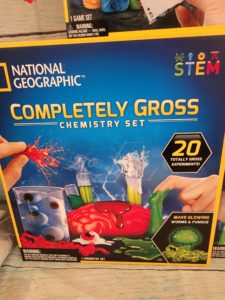 Anything gross is right up our ally.  Little guy has always wanted a chemistry set.  I love that this one is same for us to use and little guy is creating.  The Super Gross Chemistry Set is amazing. We are having such a blast and we have a lot more fun to go. This is a very easy to use kit.  So if you are a just learning like my little guy or have been playing with these for years like me it is fun for all.
SUPER GROSS MEANS SUPER FUN – Science kits are way more fun when the experiments include boiling boogers, creating glowing worms, and making a test tube vomit! This kids science kit has everything needed for 15 super gross experiments.
NATIONAL GEOGRAPHIC Rock Bingo Game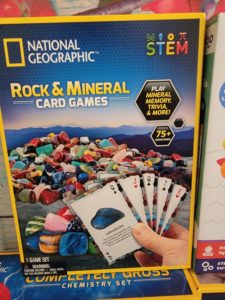 Little guy loved everything about rocks.  We have a blast playing this game and he knows more of the names then I do. lol Play Rock Bingo, Mineral Memory, Gemstone Trivia, & Your Favorite Card Games, Collection Includes Over 150 Rocks and Minerals, Great Educational STEM Toys for Kids
Blockaroo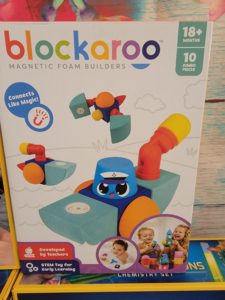 I love the Blockaroo Helicopter set.  We have a set of these and I love that they can go in the bath with him.  If you get a few different sets they all work together.  Your kids can build what ever they can think of.
EASIEST BUILDING SYSTEM FOR YOUNG LEARNERS – Blockaroo blocks are a new way to build. The soft foam magnetic blocks click together like magic, rotate 360-degrees, and always attract to each other, creating a multi-sensory experience that kids love!
Website- www.thinkbluemarble.com
Facebook- https://www.facebook.com/thinkbluemarble
Instagram- https://www.instagram.com/thinkbluemarble/