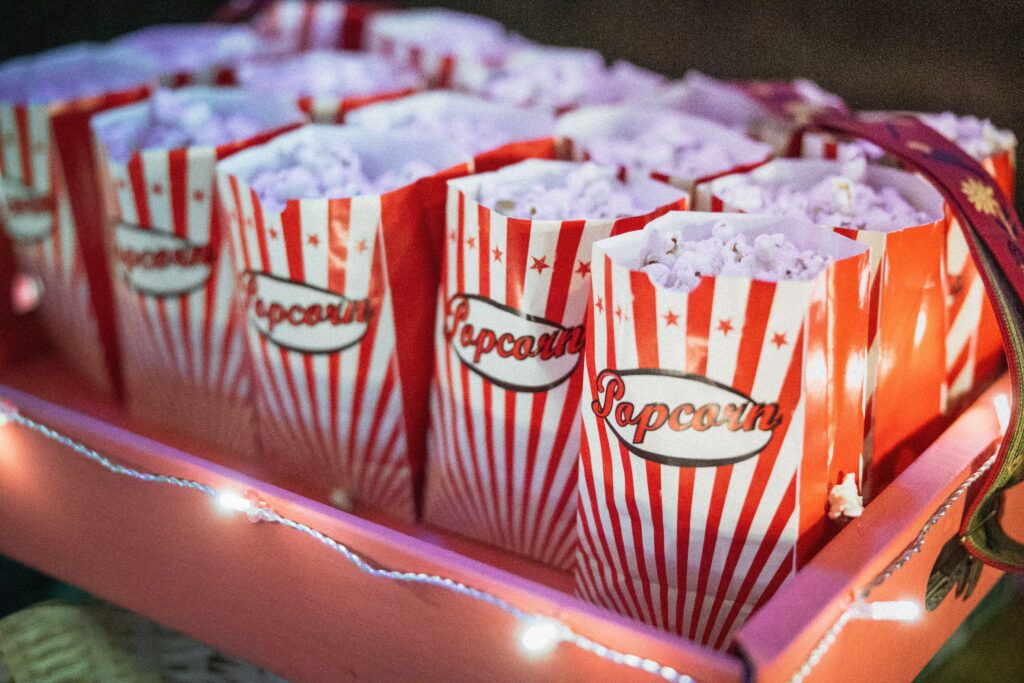 Organizing a movie night at home can be simple and fun. By following these ten steps, you can make sure your evening is enjoyable for everyone!
1) Choose the right movie:
Not everyone likes the same type of film, so it is important to choose a flick that will please the majority of your guests. If you are unsure about what to pick, consider going with a classic or something that is sure to generate discussion afterward.
2) Set up your viewing area:
Whether you are using a TV, laptop, or projector, make sure everyone will be able to see the screen easily. If you have small children attending, set up some comfy pillows on the floor in front of the "screen" so they can get cozy.
3) Have an easy dinner:
You don't want to spend the entire evening in the kitchen, so choose a dinner that can be prepared ahead of time or is easy to throw together. Tuscan Chicken Pasta, Pizza, popcorn, and snacks are always popular choices for movie nights.
4) Make it popcorn time:
Popcorn is a must for any movie night! You can make your own ahead of time or buy it ready-made. If you want to get creative, try adding some fun toppings to the popcorn like chocolate chips, sprinkles, or even bacon bits.
5) Drinks and snacks:
In addition to popcorn, have a selection of drinks and snacks available for your guests. Consider non-alcoholic options as well as beer and wine if you are having adults over. For munchies, easy finger foods like pretzels, chips, dip, or veggie platters are always a hit.
6) Get cozy:
Once everyone has arrived and you are all settled in, make sure everyone is comfortable. If it's chilly outside, bring out some blankets to keep everyone warm.
7) Hit play:
Now the fun part – it's time to start the movie! Make sure to mute any phones and set them to vibrate so you won't be disturbed during the film.
8) Half-time break:
After the first half of the movie, take a short break to grab more snacks or use the restroom. This is also a good time to refill drinks.
9) Discuss and debate:
Once the movie is over, invite everyone to stay for a while to discuss what they thought about it. Did they like it? What were their favorite parts? This is always a fun way to end the evening.
10) Thank your guests:
Be sure to thank your guests for coming and let them know how much you enjoyed having them over. Movie nights are always more fun with good company!
There you have it!
Organizing a movie night at home can be simple and fun with these ten easy steps. Whether you are having a family gathering or friends over for a night in, following these tips will help make sure everyone has a great time. So pop some popcorn, grab your favorite snacks and drinks, and settle in for a fun evening of film!