We got these awesome Minions Birthday Party Supplies free in exchange for an honest review all opinions are our own.
Parties this year are looking a little different then they have in the past.  We can no longer have a ton of family and friends.  That does not mean that we can not do it up right and still have a blast.  The Minions Birthday Party was perfect for little guy.  He loves Minions and they have so many special touches you can add to make it a blast for everyone.
This year a lot are doing the drive by parties which are a lot more fun then you would think. Plus a whole lot less clean up.  You can make party bags for the kids driving by with their parents of course and your kids still feel the love.
Some of the awesome Items we got are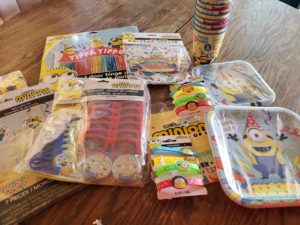 Minions Cups – 8 total
Minions Dinner Plates – 1 pack (8 total)
Minions Dessert Plates – 1 pack (8 total)
Minions Tablecloth – 1 pack (1 total)
Minions Happy Birthday Banner – 1 (1 total)
Minions Napkins – 1 pack (16 total)
Minions Party Favors – 1 pack (48 pieces total)
Minions Decorating Kit – 1 pack (7 pieces total)
Minions Stretchy Bracelets – 2 packs (8 total)
Minions Fringe Curtain – 1 (1 total)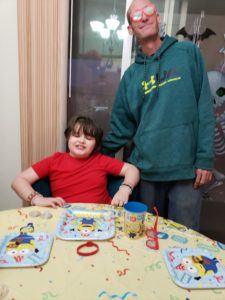 Wondering where you can get these great items?  No worries we have you covered All items are available at Walmart and Walmart.com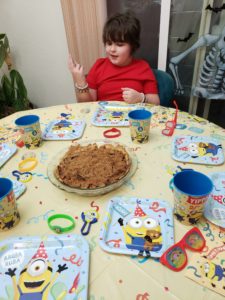 Little guy had such a blast at his Minions Birthday Party.