Mens Wood Watch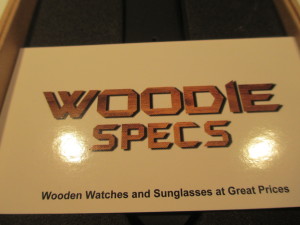 When I got the chance to review the Men's Wood Watch Made with 100% Rosewood and a Genuine Black Leather Band: By Woodie Specs I was so excited.   I love watches and this is the first wood watch I have seen.  I had no intention of giving this to hubby I was going to rock the men's watch, it looked so nice.  Unfortunately hubby saw the watch and fell in love, how could I say no?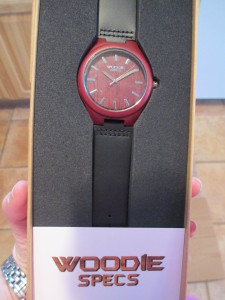 A nice watch is a perfect statement piece.  Not only is this one beautiful it keeps time perfect.  I love to change up my watches to match my outfit or jewelry.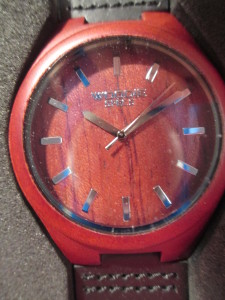 This watch is beautifully crafted.  The rosewood really stands out and the watch its self is very light.  Hubby could not even tell he was wearing it.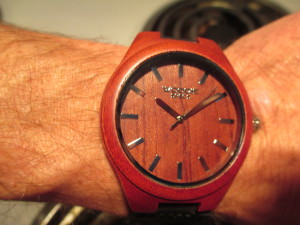 Hubby wore this watch to work and everyone went nuts over it.  The beauty and design and the price were perfect.  They now all want one and his work wants to sell them.  They are the perfect watch for the outdoors man.
I would like to note all though this was a sponsored post all opinions are my own I will always be truth-full with you guys.