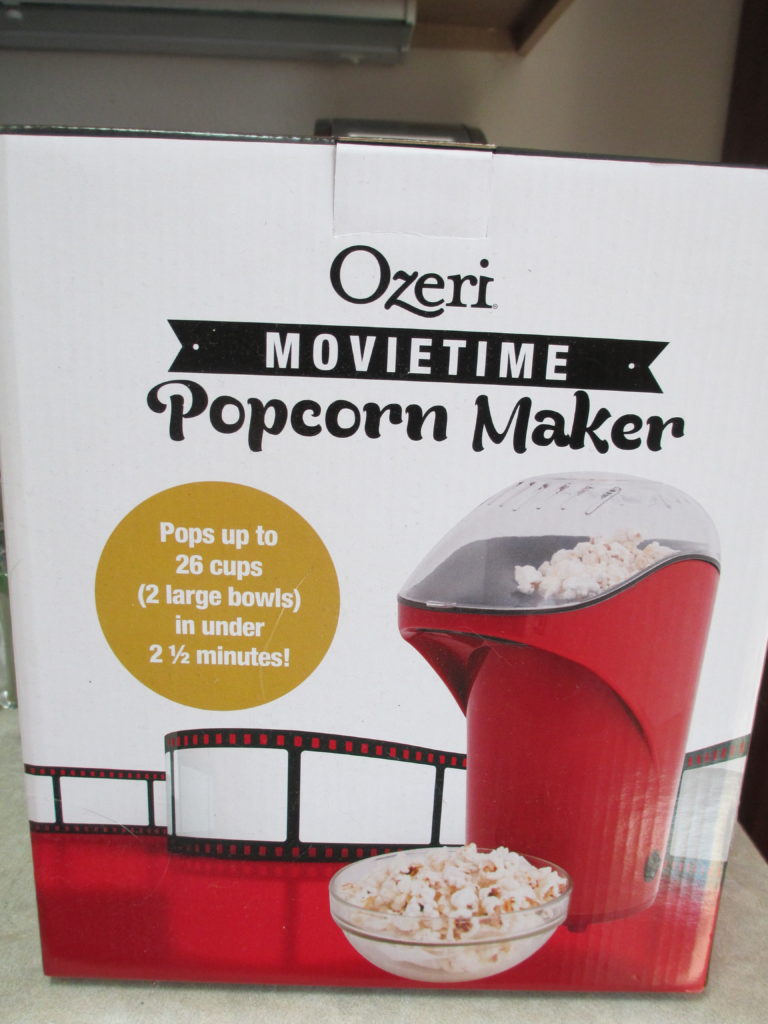 My son loves popcorn, we have never made our own Popcorn before so my son was so excited to try out the Ozeri popcorn Maker.  I read the other reviews about the seeds going everywhere.  We made a few batches and this never happened to us.  We did get like 3 seeds not popped but that's nothing for a bowl of popcorn.  The popcorn was light fluffy and I love that we can add our own flavoring to it.  The machine is a little loud but it makes it so quick it was not really a bother.
This is so easy to use.  It comes with a melting cup, you just add your popcorn seeds.  Turn it on and let the magic begin.  They do want you to know, make sure to leave the butter melter on even if you are not using butter.  Also, make sure to unplug when you are not using it, and let it cool down in-between using it.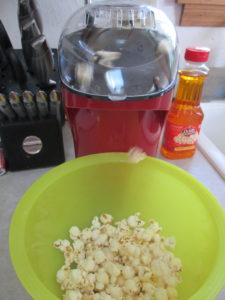 I was truly impressed with this popcorn maker.  I cannot believe I have not owned one yet.  This made delicious popcorn in no time.  I also love that I can make a little bit at a time or a whole lot if people are over.  No more wasting a ton of popcorn when I want just a little to snack on during the movie.
I got this free to try in exchange for an honest review