We got the Lypsyl Lip Balm free in exchange for an honest review all opinions are our own.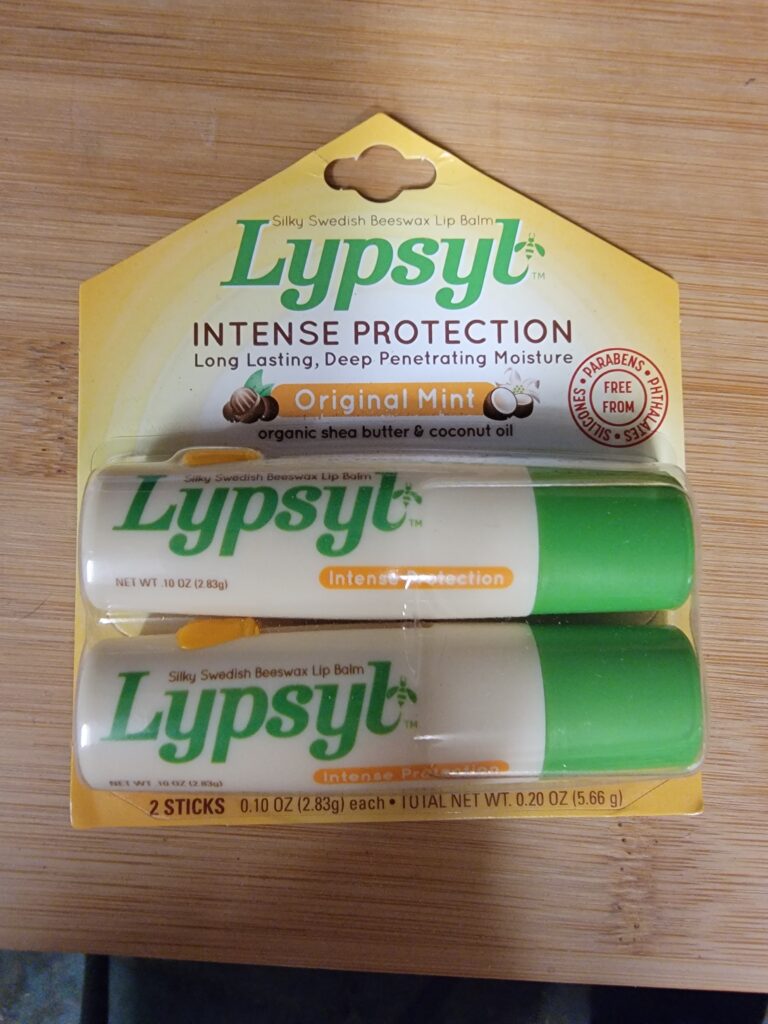 We love to find great lip products.  When it comes to ones I will use every day they must glide on and leave my lips soft without being sticky.  I am happy to report that Lypsyl Lip Balm slid on easily and was not sticky at all.  This is a lip balm you can use everyday all day and not worry about it.  I love the packaging on this Lip balm too.  If you are looking for an awesome stocking stuffer then this is going to be a huge hit.
Lypsyl Intense Protection
Lypsyl is an excellent protective lip conditioner you can confidently use all the time. In addition to Swedish beeswax, it contains organic shea butter, vitamins A and E, and coconut oil, and is free from parabens, phthalates, and silicones. Minty flavor refreshes as it cools and comforts your lips. The unique Lypsyl applicator with its cute little sliding bee makes our lip balm so easy, and the oversized application tip ensures this ultra-light formula spreads evenly for better lip coverage.  Not tested on animals!
Where to Buy:  SRP $4.97 at Walmart and walmart.com, Meijer