Origami, journals, scrapbooks and greeting cards, just a few of the many uses for scrapbook paper. We can make bookmarks, garlands and refrigerator magnets. We can make ornaments, wrap gifts and build a holiday centerpiece. I mean really, what can't we do with scrapbook paper? A little glue, a little paste and voilà! We have a seasonal wall decoration. We're not hurting for ideas here.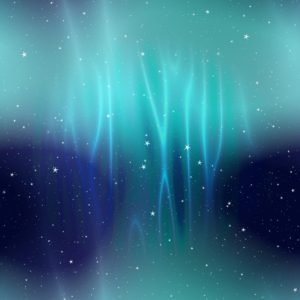 As any crafter knows all too well, scrapbook paper is not "a-one-size-fits-all" product. There's the pliability to think about, color, transparency, recyclability, bleeding. You don't want to glue a blue paper star to a yellow backdrop only to have the color bleed through the page, forming a greenish glob of goo. That's why it's important to have the right tools and equipment when crafting so that your designs stay how you have envisaged them. Some of these gifts for card makers can make your scrapbooking process a little easier so if you don't have the right tools, you might want to check them out. To make sure your project doesn't literally fall apart because of some flimsy paper, here are a few tips for finding the right scrapbook paper for your next project.
Why Do We Craft?
I think it's fair to say that materials are the most important part of having a good crafting experience. That, and a glass of wine, am I right?
In all seriousness though, if the materials we use are of poor quality, our projects are going to fall flat. Who wants to end up on a DIY Pinterest Fail board? This is why heading into the local craft store and grabbing the clearance-marked scrapbook paper doesn't make sense. If we're not willing to pay a little extra for the paper, why are we making garlands or the decoupage picture frame? If we're looking to give our friends and family cheap gifts, we might as well go to the dollar store and call it a day. But that's not what we're about, is it? We craft because we want to bring some love and beauty into our homes, and show our friends and family we care. We can't let ourselves forget that.
Scrapbook Paper Types
Here are six types of scrapbook paper to know about and use for different projects, including scrapbooking, decoupage and origami.
Vellum
Popularly used by noble men and women in the Middle Ages, vellum, a type of animal skin (typically calf or sheepskin) was used in place of parchment for book making. Modern vellum is a synthetic, translucent paper that is known for adding ethereal texture and muted colors in crafting projects. Vellum is often used for keepsakes and bookmaking.
Cardstock
A heavyweight paper that is often acid-free, cardstock is typically used in scrapbook and greeting card making. Its durable material prevents color bleeding and (similar to vellum) adds texture to an otherwise flat work.
Packs Paper
Packs paper (or stacks paper) is available in nearly every kind of store. Packaged or bound in assorted patterns and colors, packs paper is more lightweight. This type of paper is best for practicing decoupage or image transferring.
Transparency Paper
Transparency paper is just as it sounds, transparent. Similar to wax paper, transparency paper or film is lightweight and pliable. Also heat-resistant, transparency paper is best used in projects requiring heat embossing, such as in screen or t-shirt printing.
Patterned Paper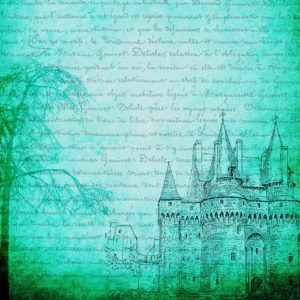 Have any guesses as to what patterned paper is? You guessed it: it's patterned: Available in a variety of colors, textures and (of course) patterns, patterned paper is frequently made acid-free for longevity and usually used to create form and dimension in scrapbook page layouts.
Die-Cut Paper
You will find die-cut paper in a range of shapes, including, star, triangle, and seashell. Die-cut paper is used as an added decoration in scrapbooking, wallpapering and in large canvas installations.
Like DIY projects found on the internet, we have a wide selection of scrapbook paper available to us. There's scrapbook paper for every kind of project; waste not, want not.