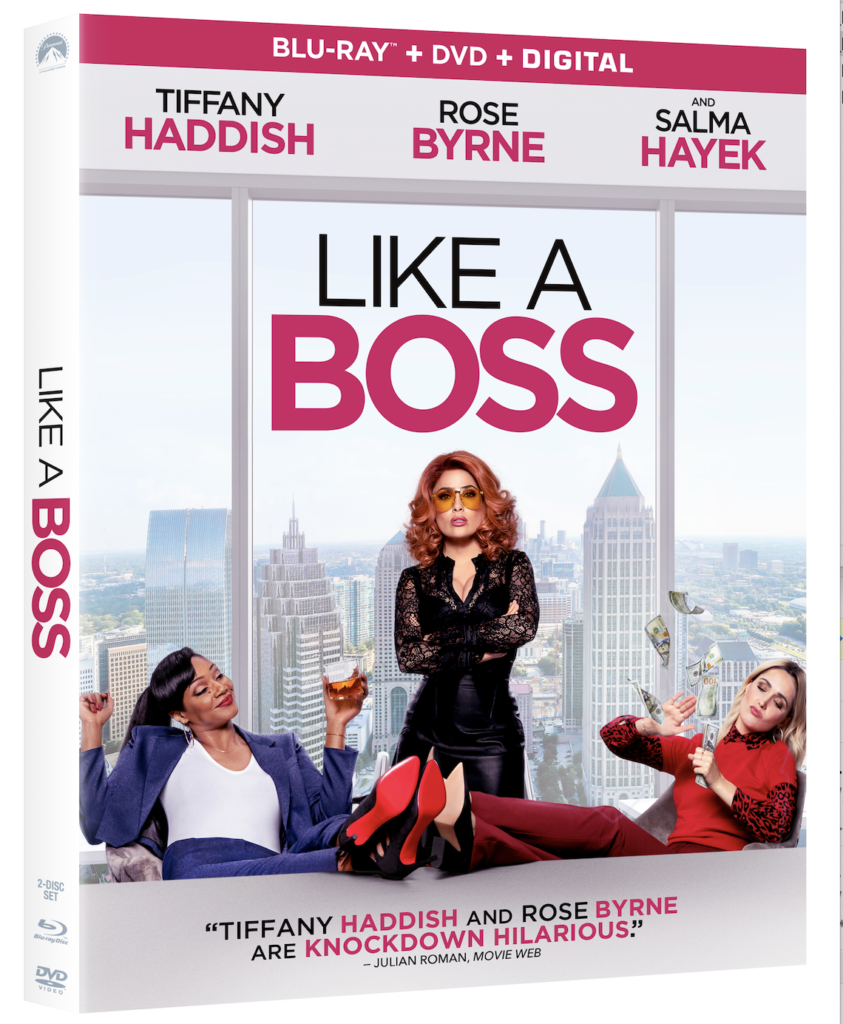 Who else is excited for Like A Boss movie to come out?  I have been waiting and I am so excited to bring you this awesome Swag giveaway for Like A boss .
Best friends, Mia and Mel (Tiffany Haddish and Rose Byrne) are living their best lives,
running their own cosmetics company until a villainous beauty mogul (Salma Hayek)
conspires to steal it from under them. When her devious plan drives the besties apart,
Mia and Mel learn that sticking together is the only way to turn the tables and take their
company back. The beauty business is about to get ugly. The film also stars
Jennifer Coolidge and Billy Porter.
One Lucky U.S Winner will win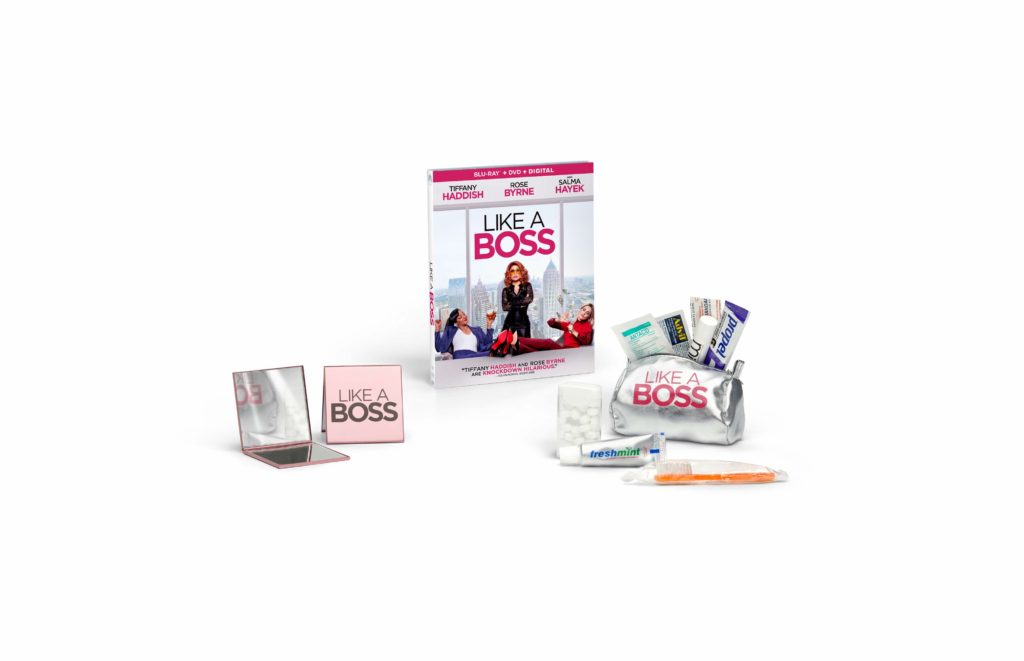 We have a fun branded toiletry + compact mirror kit similar to the one used in the movie and a Digital Code
Please not as warehouses are closed I can not tell you what the shipping time of the prize will be.  If you do win you will be shipped out as soon as warehouses are open again.