We got Korner'd free in exchange for an honest review all opinions are our own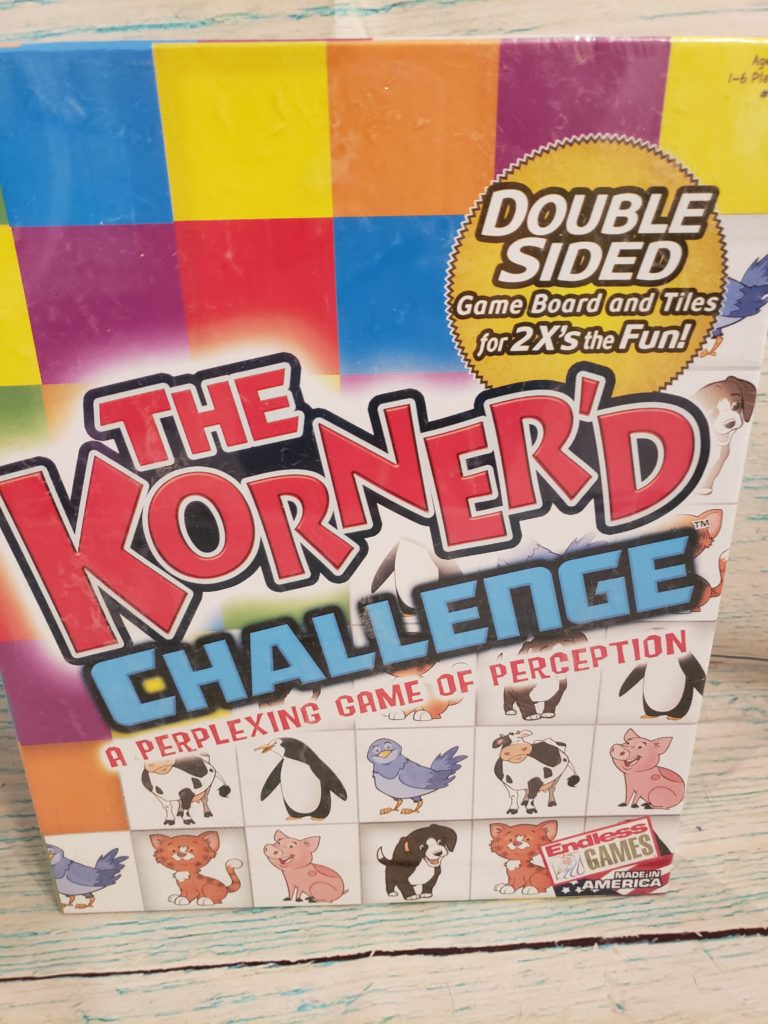 With all the extra time we have with our family we love to add a few fun games with them.  Every week we have a great family game night and this week we got to play the awesome Korner'd.
Are you up for a fast-paced challenge? Endless Games' new Korner'd Challenge is the all-new puzzle that is also a game!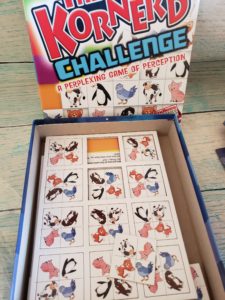 The Korner'd Challenge
 (MSRP $19.99 for 1-6 players ages 8+) is simple in design but deceptive in execution. It's like a puzzle because there is only one match for each tile on the board grid. It becomes more of a game when players have to match all of their tiles on the board before other players.
Brian Turtle, National Sales Manager at Endless Games, said, "Sometimes you find the pattern right away. Other times, it seems like you just can't find the match at all."
The Korner'd Challenge puzzle-game comes with a two-sided board and 36 individual, two-sided tiles. Players choose to play the color block grid or the animal pattern. Tiles are divided evenly among the players and the game begins. The first player to match all of their tiles correctly on the board wins.
"In our play-testing, it was amazing to see how some individuals excelled at the color grid, but struggled with the animal pattern, and vice versa," Turtle explained. "Solo players tried a personal challenge to improve their completion times for the entire puzzle.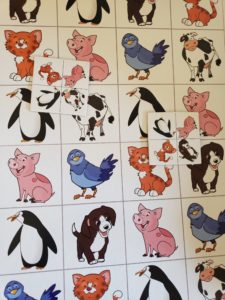 I love that the directions are very easy and my son can play with us.  This is a game you can play with kids or even adults and have a ton of fun.  How fast can you find where you tile goes.  Each tile only had one spot that it will fit so you have to be quick to beat the rest .