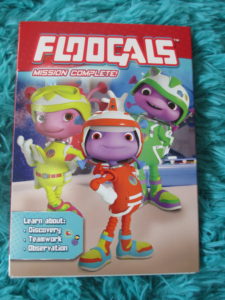 Do you love to have your kids watch shows that help them learn?  I love when a show not only entertains my little guy, but he also learns something.  The FLOOGALS MISSON COMPLETE is going to be a great add to your kid's collection. These are cute little aliens that have come to earth to explore and discover more about the funny "hoomans".  They always find something that gets them curios about what they are seeing. This fun DVD will help your little ones learn about discovery, teamwork and observation.    Dylan loved FLOOGALS.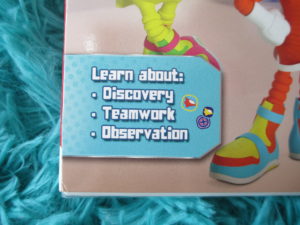 Floogals
: Mission Complete!
Release Date: 09/12/2017
Join the 
Floogals
 on a mission of discovery as they explore Earth and the funny hoomans who live there! Each day, Captain Fleeker, First Officer Flo, and Junior Boomer encounter something that sparks their curiosity, setting in motion the day s research project and triggering an exciting adventure! First, the 
Floogals
 have an adventure in which they must learn the difficult task of assembling the Girl Hooman's jigsaw puzzle. They learn working in a team wins the day! The projects continue with investigating Boy Hooman's building of a model rocket, learning how to fly a toy helicopter to rescue Boomer, discovering who stole Dad Hooman's veggies in the garden and so much more! Adventure is everywhere they go. They re the 
Floogals
! 3, 2, 1, let's go!
Get your very own copy here 
I got this free to try in exchange for an honest review