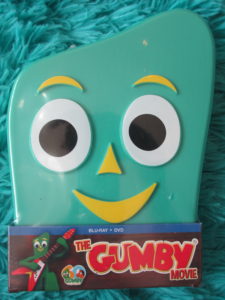 Have you missed your childhood cartoons?  I know that I always want Dylan to see the ones I loved as a kid.  I never knew though if they would be a hit.  Most of the shows he watches today are digitally enhanced and have so many graphics I did not know if that had ruined him for our classics?  I am happy to report that it was not the case.  Dylan loved the adventures of Gumby or as he calls him the green clay man. Lol If you want your kids to love the same cartoons that you loved as a child I can attest that Gumby has not lost a thing threw time.  The kids still love him and he is still a fun-loving guy.    I also loved the case it came in. This is a collector piece on its own.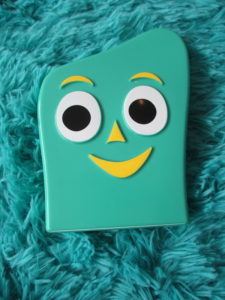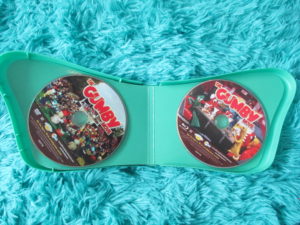 The Gumby Movie
Remastered for the first time 
ever on DVD and Blu-Ray! 
Release Date: 09/05/2017
Take a magical romp with the world's most popular clay boy in The Gumby Movie. For the first time, you'll enjoy this heartwarming adventure, fully re-mastered from its original film rolls. This is the complete movie, with all its scenes intact. This clay-animated masterpiece was written and directed by Gumby Creator Art Clokey, and showcases Gumby, Pokey, Prickle, Goo, the Blockheads, Professor Kapp, and introduces the Clayboys and singing sensation Tara. Gumby rocks out with the Clayboys for a concert benefiting local farmers. But things go awry when Gumby's arch enemies, the Blockheads, dognap his pet pooch, Lowbelly! Bad turns to worse when the Blockheads also kidnap the band…and replace them with clones! The battle between Clayboys and clones is filled with trains and planes, knights and fights, thrills and spills! True to classic Gumby adventures, The Gumby Movie takes viewers in and out of books, to Toyland, Camelot, outer space and beyond! The Gumby Movie Bonus Features include: Photo Gallery and Behind the Scenes.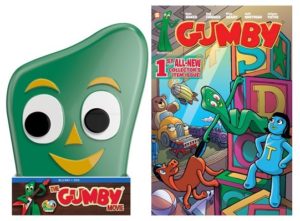 I got this free to try in exchange for an honest review
Want even better news one lucky U.S winner is going to get the chance to win their very own copy.  Enter below for your chance.