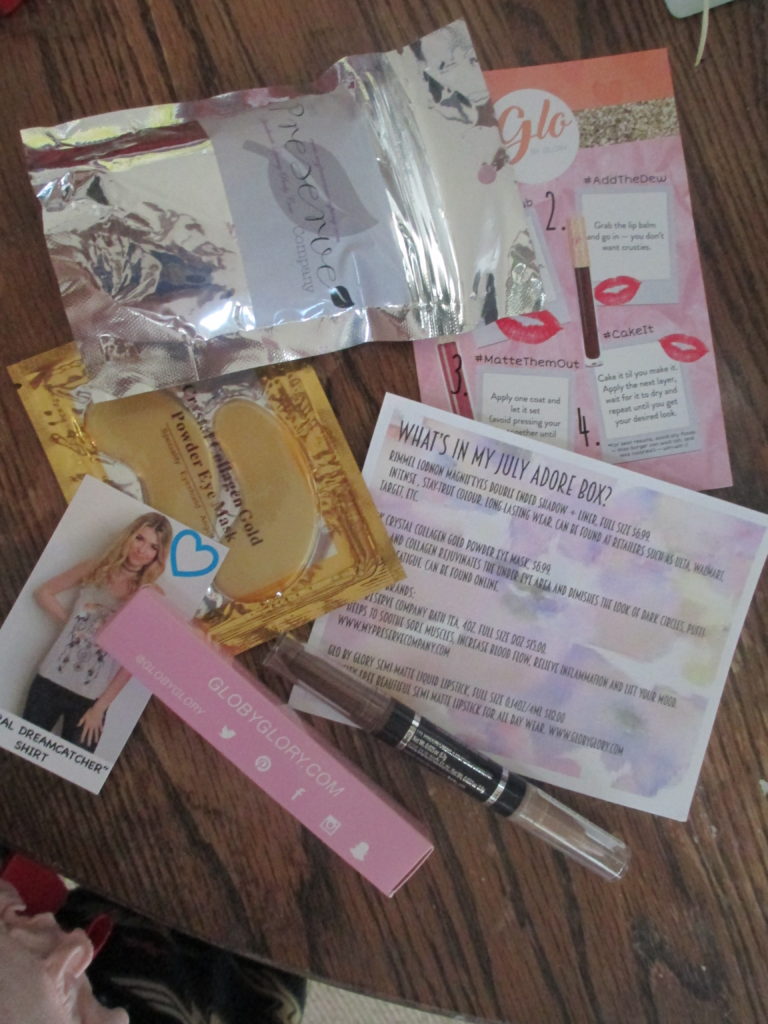 For a lot of us beauty lovers it can get really expensive.  There are so many products out there.  Some we hear a ton about and some we have never heard about.  When we see them, we must try them.  It can get so expensive.  With the Adore box however you will get a great selection of full size and sometimes trial size beauty products for less than one product will normally cost you.  I have found so many awesome new products that have made a huge difference in my beauty routine.  I love that I get them at low price and if I fall in love for a lot of the products I can hop on too Adore Box and have them delivered right to me.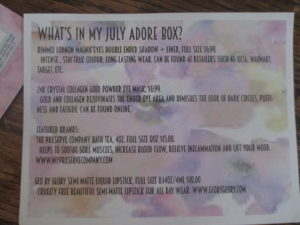 In this box, I got the Rimmel London Double ended eye shadow.  24k Collagen Gold Powder eye mask.  These were awesome I could use these every day.  The Reserve Company Bath tea was amazing if you have sore muscles then this is a must at the end of a great workout.  The GLO by Glory liquid lipstick was a fantastic color and lasted for quite a long time.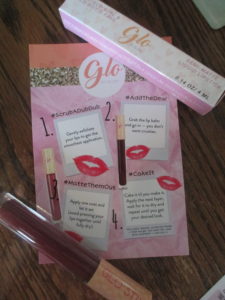 There was not one thing I did not love about this box.  Everything in it I would not only use but some of them I know need more of.  If you are looking for the best beauty subscription box out there you will not beat Adore Box one for quality and price.
I got this free in exchange for an honest review