Imusa Quesadilla Maker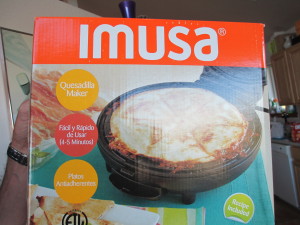 When I got the chance to try out the Quesadilla maker I knew right away that it would not only be on our College Must Have list but also our Holiday gift guide.  It's not only perfect for the cook in your house but a must have for any college student.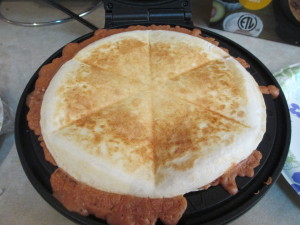 The days of making a grilled cheese sandwich with your iron in your dorm room are over. (Yes guys we used to do that).   You can now make a much better tasting snack right in your room without the starch from the iron. Lol this is perfect for your dorm room or apartment.  Just plug in wait a few minutes put your quesadilla together and close.  In 3-7 minutes you have a hot and ready meal.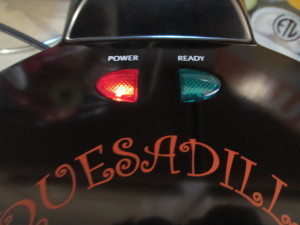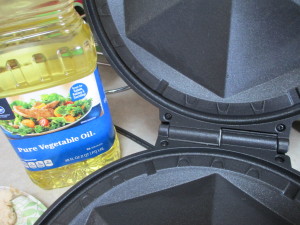 Hubby did cheese and chicken, I did beans and chicken.  They both turned out perfect and hot as can be.  It's so simple to buy a ready cooked chicken from the store shredded cheese and you are set for the perfect meal any time.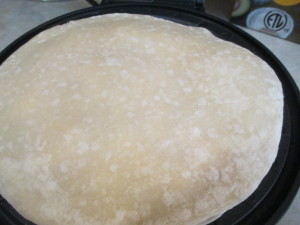 The clean up with the Imusa Quesadilla maker was so simple just a wet paper towel and wipe it down it was perfect and ready to go again next time.  This is a perfect kitchen tool for our family and I would recommend it to everyone.  Next time you come home late back to the dorms this will be a life saver.  A quick hot snack you will be so happy you got this baby.   Its smaller and light weight so finding a place to store this awesome Quesadilla maker will not be a problem.  The biggest problem you will have with it is everyone will want to use it.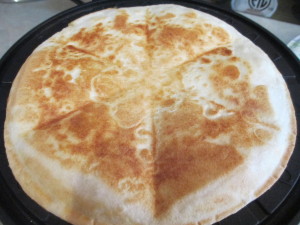 Imusa has a wide range of kitchen products to help you step up your coking game.  Make sure to check out their whole line you will not be disappointed.
I would like to note all though I was given this product free to try all opinions are my own I will always be truth-full with you guys.