We got Impractical Jokers Digital free in exchange for an honest review all opinions are our own.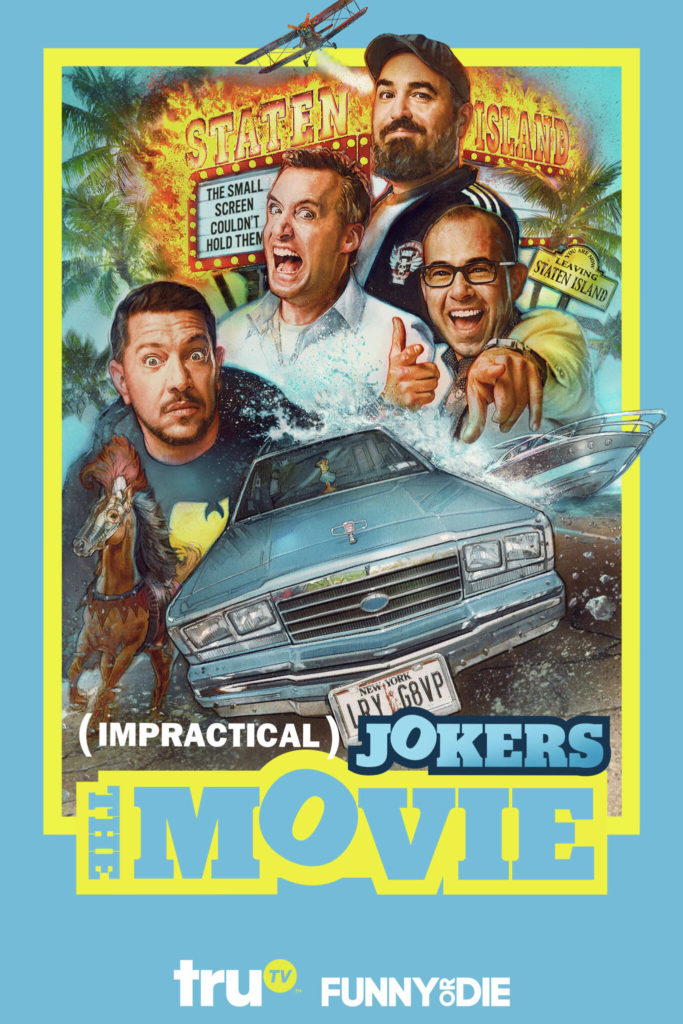 Who else has been waiting to see Impractical Jokers.  Well no more waiting the have released it early so everyone will get to enjoy it.  This is such a fun movie you are going to want to own it anyway. There are also a lot of surprise in this movie you are going to love it.  Please remember this one is PG-13
IMPRACTICAL JOKERS: THE MOVIE 
GETS EARLY DIGITAL RELEASE 
Following a Successful Theatrical Run, truTV's First-Ever Feature-Length Film is Arriving Early on Digital
April 1
Impractical Jokers: The Movie stars James "Murr" Murray, Brian "Q" Quinn, Joe Gatto, and Sal Vulvano, also known as the comedy troupe The Tenderloins, playing themselves in a fictional story of a humiliating high school mishap from the early nineties. Featuring appearances from Paula Abdul, Jaden Smith, and Joey Fatone, the movie combines the fictional narrative with real life footage of over-the-top punishments and callbacks to classic moments from the series. Once the Impractical Jokers hit the road, they compete in hidden camera challenges for the chance to turn back the clock and find redemption.