As you all know I love everything Harry Potter so when I saw Pressman toy Harry potter game I knew I had to play.  One of my favorite parts of Harry Potter was the Magical beasts.  Unlike so many fantasy books the Magical Beasts in Harry Potter were truly unique.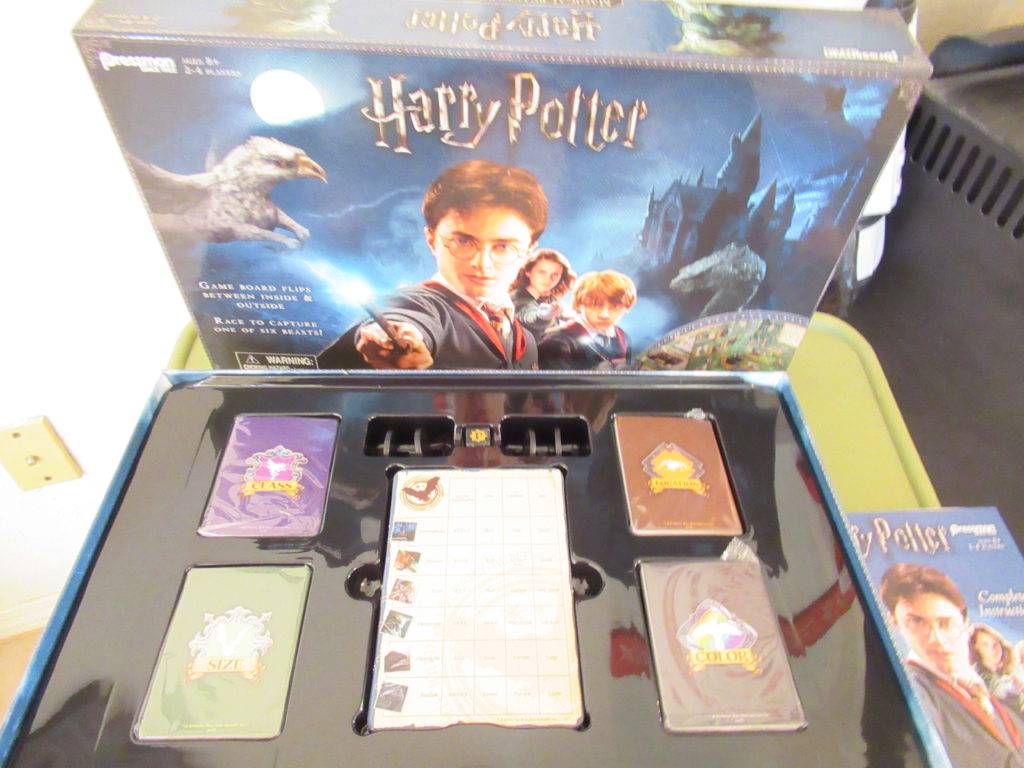 This is truly a one of a kind games, players get to play inside and outside of Hogwarts. As you explore Hogwarts you will try and collect the elements and figure out what beast you have captured.   You will have to collect all four beast cards to identify the beast and win.

  You can play with game with 2-4 players and its is for ages 8+.  Of course, if you are playing with more or younger players just play teams.   This is truly a family friendly game.  Y son had a blast and any Harry potter will love it.  Once you get playing it is very simple to play.  When you are reading the rules, it seemed like a lot.  One you have played it really is easy for kids to understand and play.
  We got this free in exchange for an honest review.