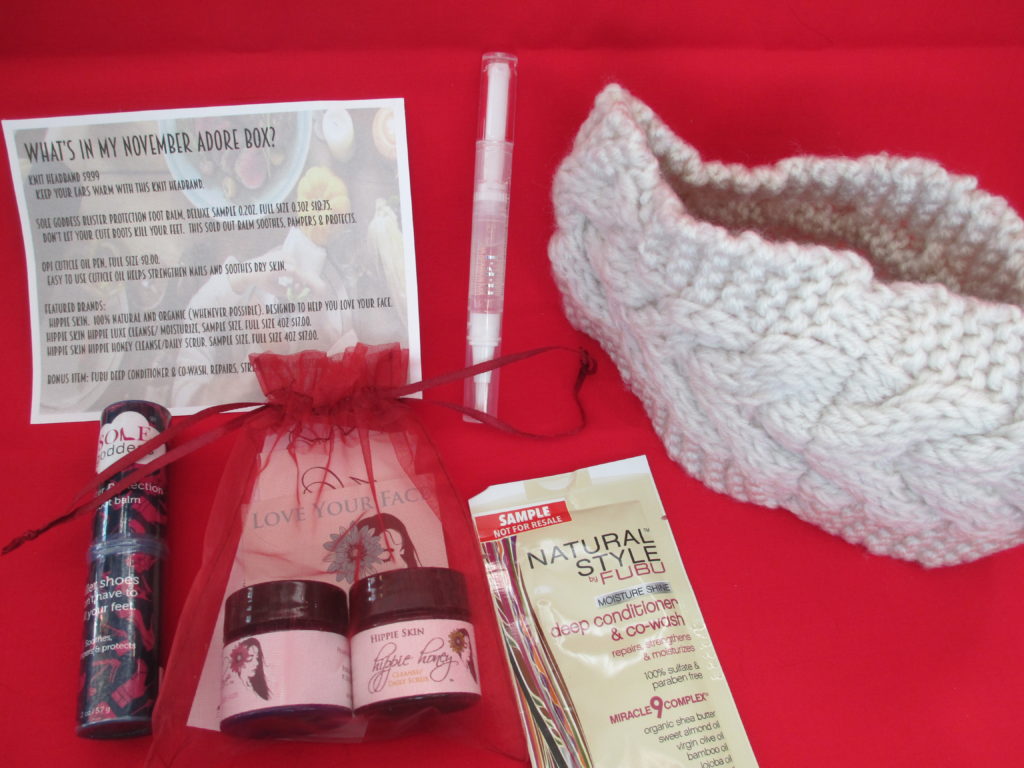 Have you been looking for the perfect present for that beauty lover on your list this year?  Then you must check out Adore Box.  They will get a wide range of beauty products and even accessories every month delivered right to their door.  I get so excited every month when my new box shows up.  Not only do I get great products to try, but some of them are ones that I would not have found if not for Adore Box.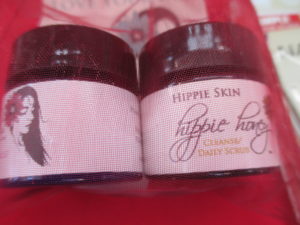 In this box we got a really cute knit headband, this is perfect for this time of year.  It's cold so I can help keep warmer with a little style.  The Sole Goddess blister protection.  This is great for all the holiday shopping I will be doing.  I knew the second I saw the OPI cuticle pen my mom was going to grab it and run.  I was right.  She says it's wonderful lol.  Then I also got to try a new skin care product called Hippie Skin.  I loved that sent a good amount with it.  It was not one of those get to try once and you never really know.  I had about a weeks' worth and I loved it.  They also sent a FUBU deep conditioner to try.  That was great timing because my hair is so dry right now.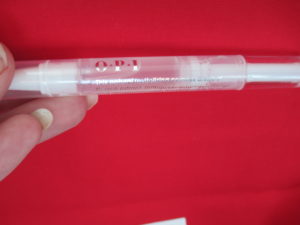 If you are looking for a special gift for yourself or for someone on your list this is it. This box was awesome.  This box starts at just $15.00 a month. I would suggest Adore Box to any beauty lover in your family.
I got this free in exchange for an honest review