We got Ghoster Free in exchange for an honest post.  All opinions are our own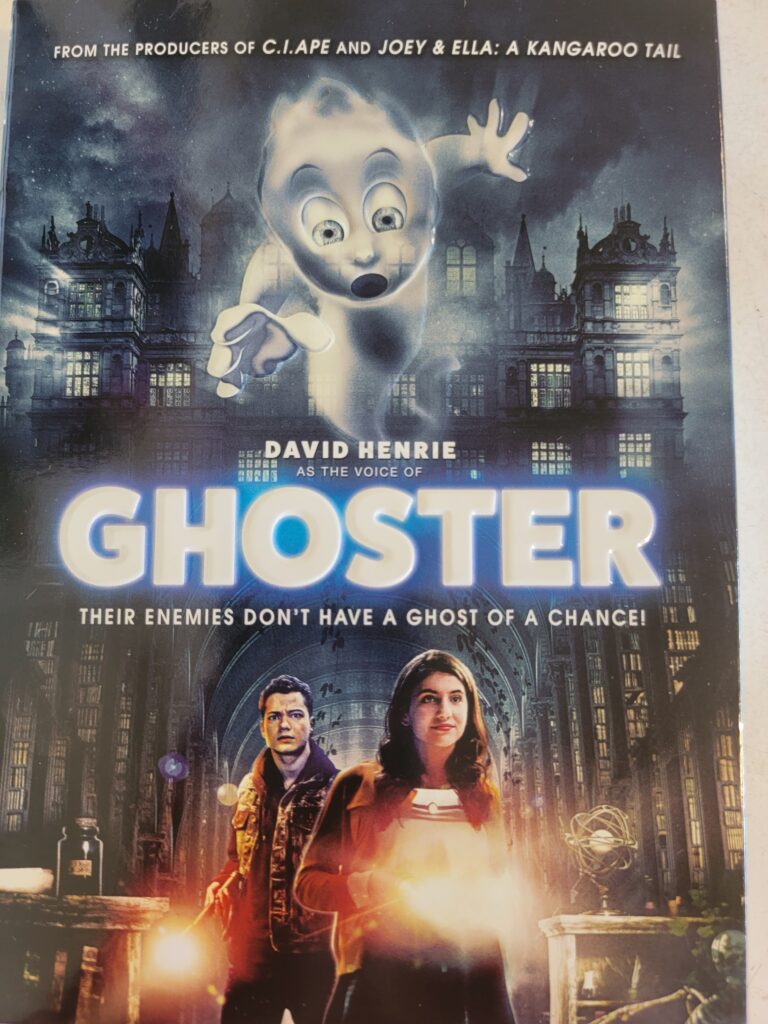 This is such a cute family Halloween movie.  A story about a little boy who lost his life when he was very young and became a ghost.  The dragon that killed him also cursed him and the only way out is help from a long lost family member that happens to end up at his house where is is trapped.  Toegther they will have to break the curse and keep the bank off their back before they loose the house.
SYNOPSIS
Enter an enchanted, ghostly world with this captivating family adventure. Elizabeth and her father inherit a nearby estate — but find it haunted by a kindly young phantom named Ghoster. He begs for Elizabeth's help undoing an ancient dragon's curse that has trapped him in the manor. Joined by the caretaker's handsome son Mateo, they must enter a magical painting and solve dangerous puzzles to undo the hex and free the trapped souls of Ghoster's ancestors. It's so much fun, it's almost scary!